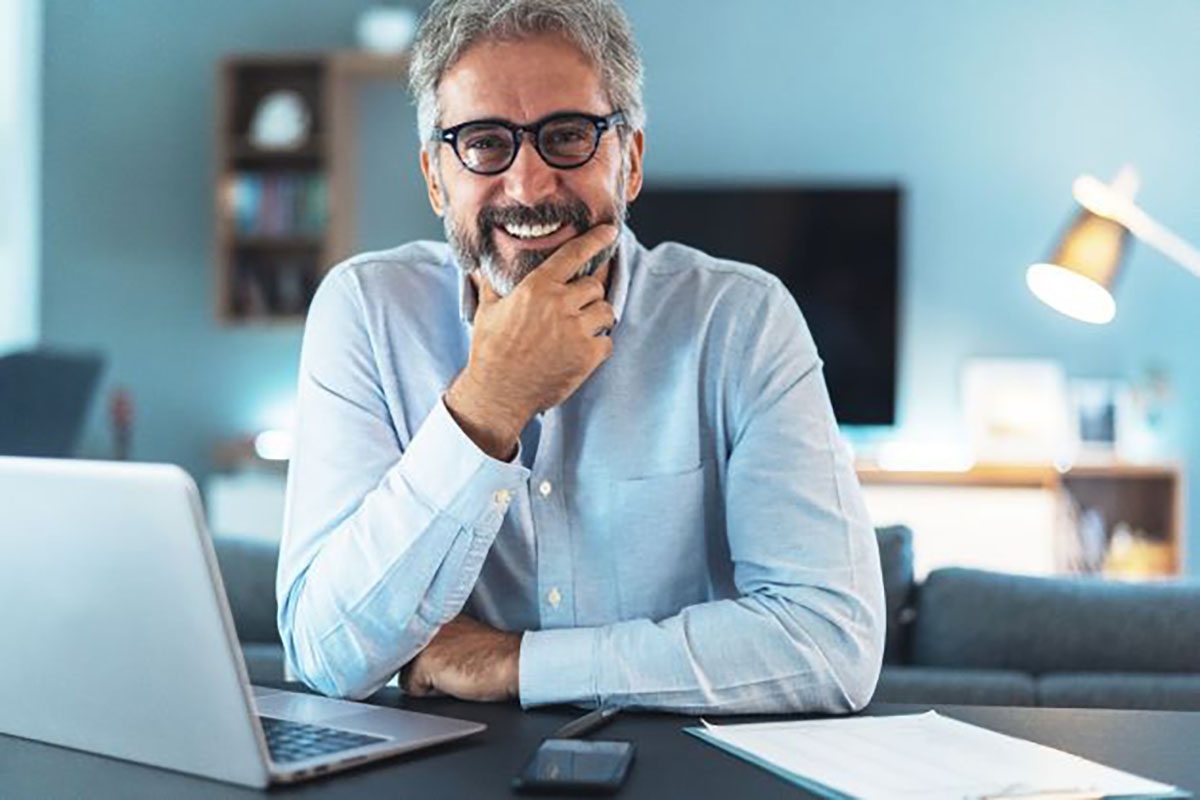 By: The NBI Team
Thursday, October 21, 2021
4 Creative Ways to Improve Client Communications When Practicing Law Remotely
Clearly, practicing law remotely has its benefits. If your practice is remote, you likely pay less overhead, commute much less (or not at all), and depending on your practice area, you might be able to expand your client base nationally.
As many benefits as there are to remote practice, there are also challenges. One of the most unique challenges is that of remote client communication. As attorneys, we know that lawyer-client communication is vital. Effective communication is the vehicle for creating a trusted client relationship.
With remote practice rising in popularity every year, particularly for small law firms, it's important to have the tools to create this trust in a remote environment. Through effective remote communication, lawyers can build the same rapport and trust that traditional office-bound lawyers create in person.
So how do you achieve this? Below are our top 4 creative ways to improve lawyer-client communication while you're practicing remotely.
Invest in Client Communication Software for Law Firms

Today, law firm client communication has expanded to text message notifications, video conferencing, and even social media. And many client touchpoints—including client intake and meeting scheduling—can be automated using intelligent law firm management software and plugins that integrate with things like email or social media.

Expand Virtual Communication with Software

Law firm management software, broadly called practice management software, is software that automates key clerical and communication tasks for law firms. Some form of practice management software is necessary for any practice. However, if you're a remote lawyer, you may want to reconsider your current software and choose one that includes communication tools.

Most recently, law firm software companies like Clio and MyCase have developed new email and text message capabilities to help attorneys remind their clients of phone calls or video appointments. These tools can help you keep up with clients without having to spend administrative time creating communications.

Practice Management Software with Lawyer-Client Communication Capabilities:
Clio. Clio has two products: Clio Manage and Clio Grow. Clio Manage is Clio's flagship practice management software. Clio Grow, on the other hand, helps lawyers communicate with clients throughout the client journey.
Practice Panther. Practice Panther is an all-in-one legal practice management software. Its capabilities include case management, document management, billing assistance, scheduling, among others. Practice Panther has a full-scale lawyer-client communication product, which they've dubbed their Client CRM.
Smokeball. Smokeball is a new addition to the legal software market. Its management tools include case management, document management, billing, among others. Smokeball also includes a lawyer-client communication portal, along with scheduling capabilities.
Use Virtual Scheduling Assistants
One specific type of management software remote lawyers should consider is scheduling assistance software. These tools allow law offices to schedule meetings online. Some of these tools, like Calendly, have taken the next step, allowing clients to choose their own meeting time based on the host's availability.
Software like Calendly provides clients with control and flexibility. Like other practice management software, they also eliminate another clerical duty for law firms.
Today, most all-in-one practice management software products have some scheduling capabilities. However, if you've already signed with a software solution that does not have scheduling capabilities, don't worry! Many companies offer scheduling assistance as a separate product.
Scheduling Assistant Software:
Clio Calendaring. Clio Calendaring is one of Clio's products, which you can find under their Clio Management suite. Clio's calendaring capabilities also integrate with their billing and client management software.
ScheduleOnce. ScheduleOnce is scheduling software that, like Calendly, allows clients or potential clients to choose their own meeting time. You can try ScheduleOnce for free.
Acuity Scheduling. Acuity provides leads with the power of flexibility by allowing them to choose their meeting times. Acuity is a Squarespace product, which makes it a good solution for lawyers who've built their websites using Squarespace.
Create Forms to Include in Client Communications
Forms, like intake forms, are a great lawyer-client communication tool that allows a client to provide you with key information without having to worry about how much time will be billed. But intake forms aren't the only kind of form you can use to build rapport while practicing law remotely.
In addition to intake forms, you can create forms to:
guide clients through the next steps in their legal representation;
check in with clients, particularly those who have retained you for continuous representation;
prepare for upcoming meetings; or
obtain feedback after concluding representation.
Using custom forms will help guide your clients through the next steps of their legal matter. With this preparation, you can spend less time working through questions and more time providing legal advice at your next meeting.
Host Virtual "Face-to-Face" Meetings
In the legal industry, in-person meetings have traditionally taken precedence. Through in-person meetings, lawyers built rapport and trust with their clients. The lawyer's office was also seen as an opportunity to provide clients with a great experience.
Now, and particularly after the Covid-19 pandemic forced most lawyers into remote work, "face-to-face" meetings using video-chat software have become the norm. Applications like Zoom and Teams have become a part of everyday life, even for lawyers who aren't practicing remotely.
If you're practicing law remotely, use your video-chatting app to recreate the in-person experience. Don't shy away from purchasing great lighting, and be sure that your background is professional and consistent with your firm's brand.
Record Video Messages
Years ago, recording a professional video message was either unaffordable or a large investment that firms usually only did once or twice. Now, anyone can record a message from their phone in seconds.
General or individualized recorded video messages are now another way you can connect with your clients and improve the customer experience in a remote setting. You can create video content for marketing purposes on social media, or you can record a message to a particular client thanking them for their business.
Create Branded Presentations to Accompany Client Meetings
Most lawyers will email a meeting agenda to their clients. Although agendas are great, they're typically bland documents that are cast off to the side by your client once the meeting starts. Many clients won't read them before the meeting begins. In-person, it's easy to redirect a client to a paper agenda, but this isn't the case in remote law practice.
Instead of emailing the agenda, consider creating a branded presentation. This could be as easy as creating a one or two-page PowerPoint that contains your law office and logo, your contact information, and agenda items.
A presentable meeting agenda will keep your virtual meetings on track and they'll help your clients associate your legal services with your brand. And if you're a solo practitioner, a professional presentation can help increase your credibility.
Looking for CLE courses on law practice management, professional & business skills, or technology, privacy, & cybersecurity? Check out NBI's professional & business skills catalog and start learning today!