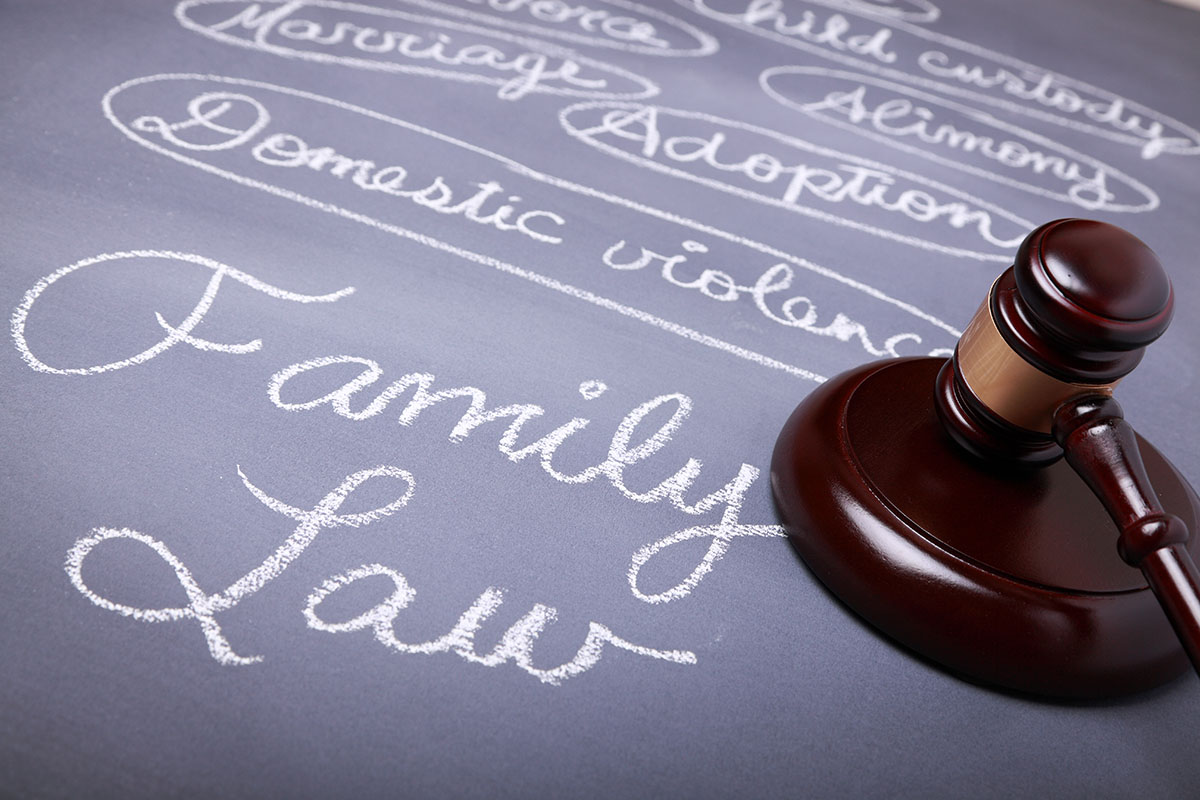 By: The NBI Team
Wednesday, September 15, 2021
Thinking About Family Law Practice? Here's What You Need to Know
Whether you're a law student or a licensed attorney, you might have considered the never-dull practice area of family law. If you have, you're not alone. Family law practice is one of the most common specialized practice areas in the United States.
As a popular practice area, it's no surprise that family law job postings aren't hard to come by, but it's not the right practice for every lawyer. If you're considering family law, there are both pros and cons you'll want to consider. In this article, we'll help you understand exactly what family lawyers do, the pros and cons of working on family law matters, and how to break into this popular and growing area of legal practice.
What Does a Family Lawyer Do?
Family law can best be described as the practice of law that resolves legal issues involving familial relationships. As a practice area, family law has a reputation for being just about divorce, but there's so much more to it.
In fact, legal matters in family law vary widely. Below are family law sub-practice areas you should know about if you're considering this practice area:
Divorce

Divorce attorneys focus on helping their clients through the legal process of divorce. What legal issues lawyers have to address will depend on the laws governing divorce in the state they're practicing in. For example, if you want to practice family law in a "no-fault" divorce state, divorce cases will look much different than in "fault" divorce states.

Divorce cases often involve litigation, negotiating and drafting divorce settlements, assisting with property division, child support, child placement and custody, and negotiating spousal support.

Child Custody

Child custody disputes are common in divorce proceedings and also between unmarried parents. Custody lawyers will often help their clients determine not only custody, but also child placement, which is where the child will reside, and also child support.

Adoption

In family law practice, adoption is one of the more niche sub-practice areas. It's widely considered the most positive legal practice area in family law since adoption lawyers are usually helping bring families together. Adoption lawyers may provide families with legal advice related to domestic adoption or international adoption.

Property Division

Although property division between former spouses is generally completed through the divorce process, there are many situations where divorced individuals choose to continue to hold property together after the marriage. If co-owners of a property choose to divide it later down the road, they will each need to hire a family and divorce lawyer to provide legal representation.

Paternity

Paternity law involves legal issues related to determining the biological father of a child. Determining paternity generally leads to new legal proceedings that a family lawyer would assist with, including child custody and support proceedings.

Abuse and Neglect

Family lawyers may also help their clients with legal proceedings related to domestic violence. This might include assisting a client with a restraining order in a domestic abuse case in conjunction with divorce proceedings or child custody disputes.

Additionally, some attorneys assist children in court proceedings as guardians ad litem. A guardian ad litem is a lawyer who is appointed to help an individual, typically a child, in a particular court proceeding when the child is considered legally incompetent.
The Pros and Cons of Becoming a Family Law Attorney
Currently, family law attorney jobs aren't hard to come by. But even though there is plenty of work to be done, family law has both benefits and disadvantages. And, it's not right for every attorney. If you're thinking of practicing family law, here are a few key pros and cons to consider:
Pros of Family Law Practice
Broad Area of Practice
Family law issues range far beyond divorce. You may choose to only work with children, or focus on assisting clients with other transactional family law matters, like adoption. Family law practice also often intersects with other practice areas, such as property law and criminal law, among others.
Flexibility
As a family lawyer, you'll enjoy a great deal of flexibility with respect to your caseload and your schedule. Of course, how much flexibility you have will also depend on what size family law firm you join, or if you begin a solo practice.
Litigation Experience
As a family attorney, you'll have countless opportunities to gain litigation experience. Since most family attorneys often handle cases on their own, you'll likely be able to appear in court right away, as opposed to having to wait many years.
Rewarding Cases
Resolving difficult family issues for clients can be very rewarding. As a family lawyer, you will be able to help clients move on to new chapters in life, protect relationships with their children, and grow their families through adoption.
Family law is also a very client-centered practice. Attorneys often have direct contact with their clients, and interact with other people on a daily basis. This is the case for both new and experienced attorneys.
Cons of Family Law Practice
Emotionally Taxing
Family law is a very emotionally taxing practice area. Family law attorneys often find it difficult to manage the stress they experience while representing clients who are going through one of the most difficult times in their lives. Prolonged exposure to this level of stress can lead to burnout, addictive behavior, and other stress-related illnesses.
Getting Paid Can Be Frustrating
Securing payment from clients can be difficult, regardless of your practice area. In family law, because clients are sometimes losing assets and income in a divorce proceeding, it can sometimes become more difficult to obtain payment from them.
How to Become a Family Lawyer
If family law practice feels like a good fit for you, below are a few things you can do to get started:
Network with Family Lawyers
The best way to dive into a new practice area is to network with lawyers who currently practice in that area. If you're not sure where to start, contact your law school's career services office to see if they have any resources. You can also reach out to your state bar's family law section, or find local family lawyers who belong to the American Academy of Matrimonial Lawyers.
Get Educated
If you're about to start practicing family law, you'll need to educate yourself. In addition to purchasing practice manuals or other written materials, attending continuing legal education courses is a great way to get up to speed.
Order the Free OnDemand course, Family Law: An Inside Look or browse more Family Law CLE courses in the NBI Course Catalog. Learn more about NBI's Unlimited CLE Passes to see if a CLE subscription is right for you.