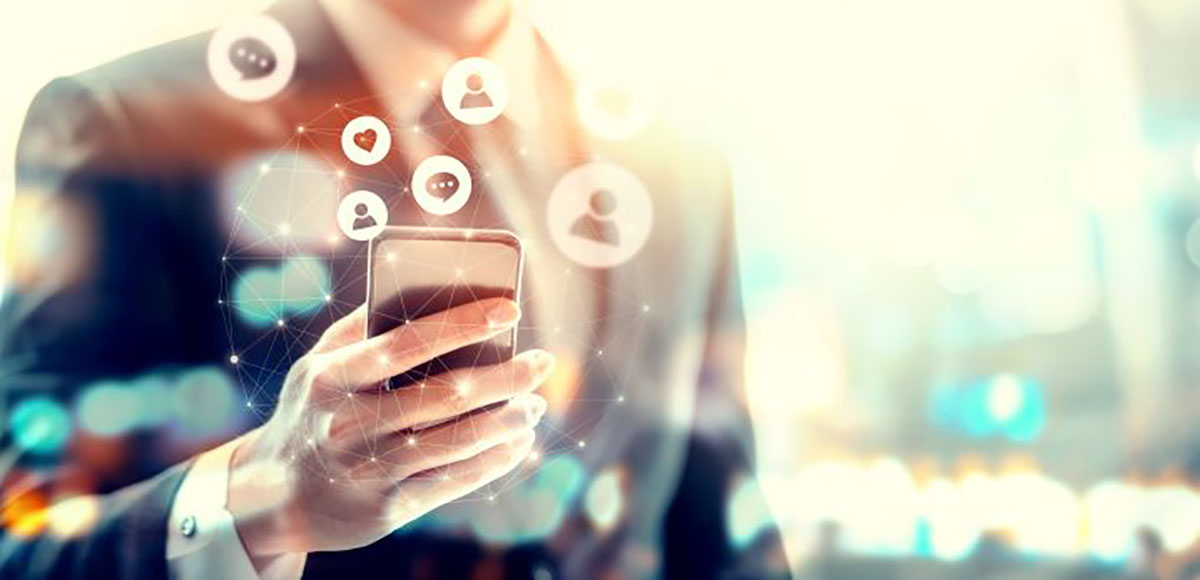 By: The NBI Team
Thursday, May 13, 2021
LinkedIn & Networking Tips for Lawyers: Q&A With Nick Manty, Marketing Manager at Barnes & Thornburg
Whether you're a seasoned litigator, or a recent graduate trying to get your foot in the door, networking can feel uncomfortable for everyone at times. Despite this, it's a crucial skill that attorneys need to learn in order to progress in their careers. In this Q&A, we talk with Nick Manty, Marketing Manager at Barnes & Thornburg, about techniques attorneys can use on LinkedIn and other social networking sites to strengthen connections and form new ones.
Thanks for chatting with us, Nick! Could you tell us a bit about what you do?
I manage marketing for Barnes & Thornburg's Minneapolis and Salt Lake City offices. Barnes & Thornburg is an AmLaw 100 firm with 19 offices and over 700 legal professionals nationwide. As part of my role, I coach attorneys on marketing strategy, plan events and webinars, manage local communications, and unify local marketing with national strategy. In addition to my responsibilities in marketing, I have developed and implemented a professional development program for the firm's associates.
Outside of the firm, I am active in NALP, LMA, and ALA. I recently finished a term on the Minnesota Chapter of the ALA's Board of Directors and have now transitioned to a roll on the national organization's Chapter Resource Team where I work with local chapter leadership across North America.
What steps can attorneys take to strengthen their LinkedIn profiles?
A good rule of thumb is to review your LinkedIn profile and website bio every quarter. Then, do an in-depth review once a year.
Make sure you have an up-to-date photo. Make sure your contact information is correct. Update the "about me" section with 3–5 sentences about your practice area and what makes you unique. Make sure you're adding all your speaking, board work, and volunteer roles to your profile.
What are some ways attorneys can use LinkedIn to gain new clients?
Networking on LinkedIn really comes down to two things: connecting with everyone in your network and staying active on the platform.
First, to effectively use LinkedIn as a marketing tool, you must connect with your network. Connect with everyone you know or have interacted with professionally. Do it immediately after meeting them. Before the pandemic, I used to send LinkedIn invitations to the people I met at an event in the elevator or on the walk to my car. If I didn't do it right away, I'd forget. Now that more networking is happening via Zoom and other video conferencing platforms, you can even send LinkedIn invitations during the event.
After that, you need to be active and post regularly on LinkedIn. Shoot for one post and three or four comments a week. Share speaking engagements and thought leadership you've done. Post that you're attending conferences and CLEs and congratulate colleagues. These are all easy things to post about. When you see that a contact has posted something, whether it's a work anniversary or some thought leadership, use that as a way to meaningfully engage with them through a thoughtful comment or — even better — by using this as an opportunity to reach out privately on LinkedIn or the phone. Even if your contacts aren't creating original posts, you can still see what they're liking and sharing. Use those as opportunities to connect with them.
In the December 2019/January 2020 article you wrote for The Verdict, you said, "It's important to post thoughtful content; don't just post to post." Can you elaborate a little more on this?
Have something to say when you post. Explain to your audience why you think this is important for them. You can share a piece of news or a blog post, but make sure to include a thoughtful comment (e.g., "Reading this article reminded me about the importance of ..." or "This blog post has great information about XYZ, another important point is ...").
If you're posting things that aren't relevant to your network, or you're posting things without adding your own perspective, you risk your network tuning out your future posts.
One of the things that makes LinkedIn so powerful is that everyone you're connected with there already knows you and has taken an interest in you. This audience cares about you and what you have to say, so use that investment to your advantage. Post meaningful content that you know will be relevant to them and use that to start a conversation with your audience.
Do you have any suggestions for how attorneys can ease into marketing on other social networking sites?
Twitter can be a great place to share your thought leadership, especially if you're doing a lot of writing or have a podcast. However, it's much less targeted than LinkedIn, and your connections there aren't as personal.
Using Facebook, Instagram, or Pinterest are not impossible for attorneys, but, in general, I wouldn't recommend attorneys focus their time there. The return won't be as good as using LinkedIn or other networking efforts. You also have to think about why people are on a social network before you use it. Facebook and Instagram are mainly for connecting with personal friends and family.
Do you have any networking tips for introverted attorneys?
Prepare before you go to an event. If you can look at the guest list and try to pick out two or three people you'd like to connect with, that will give you someone to look for.
Commit to a goal beforehand, and do not leave before you accomplish it. Good examples include talking to five people, making three new connections, or talking to a specific person.
I always take 20 minutes before going to an event to read a few headlines and news articles. That way, if I find myself in an awkward conversation, I always have one or two topical things to talk about.
The best tip by far is to bring a wing person — an attorney from your office, a friend from the host organization, or a referral source in a complementary area. It's much easier to approach a table of strangers if there's someone you know standing next to you.
As a result of COVID-19, a lot of in-person networking events have been cancelled. What are some ways attorneys can network with people during the pandemic?
Even as we exit the pandemic, in-person networking will not be the same. Many folks will continue to work from home at least part time. In-person networking won't be as frequent, and you can't rely on seeing your clients and contacts at the next monthly happy hour.
This means you need to be intentional about connecting with your clients and contacts. Schedule virtual coffee dates. You can even send them a Starbucks or DoorDash gift card so you can still "treat" them. If that seems too formal, call your clients to check in just to see how they're doing. This is an area where you can bring your hard work on LinkedIn into practice.
When you see that one of your clients has posted something interesting, use that as an excuse to pick up the phone and connect with them. Of course, this same advice holds true for referral sources, potential clients, and other connections, too.
Do you have any words of advice for young attorneys who are new to networking?
Everyone feels as awkward as you. Even the best networkers feel goofy sometimes.
Start early and keep it up. Networking, just like going to the gym, takes time. You don't do one ab workout and expect to have a six-pack the next morning. The same is true for marketing; it can take months or even years for a prospect to bear fruit.
Your network is an important part of your success. It travels with you as you move from associate to partner and from firm to firm. And the larger your network, the more opportunities you'll have, so invest in it early and often.
After studying psychology at the University of Minnesota, Nick Manty started working as a Firm Administrator for a boutique law firm specializing in bankruptcy and creditors' rights. In 2018 he joined Barnes & Thornburg as the Minneapolis and Salt Lake City Marketing Manager. At Barnes he oversees all marketing initiatives for the Minneapolis and Salt Lake markets, working with a team of skilled professionals from across the country. In addition to his marketing work, Nick developed and oversees the firm's professional development program. He is also active in NALP, LMA, and the ALA. He recently concluded his term on the ALAMN's board of directors and stepped into a national role on the organization's chapter resource team where he advises local chapter leadership across the country. In his free time, he is an avid cyclist and enjoys training his dog, Cowboy.