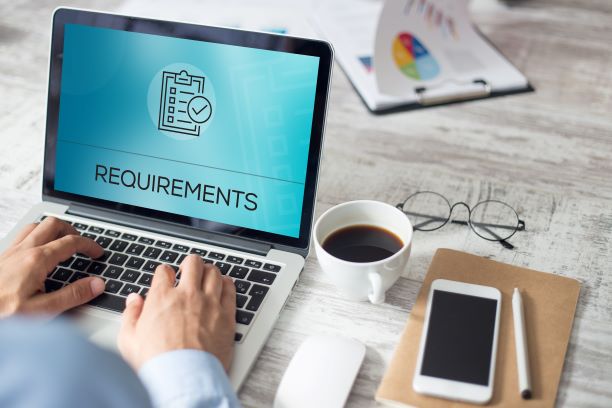 By: The NBI Team
Friday, March 31, 2023
Oregon's CLE Reporting Deadline Is Almost Here!
When is the Oregon CLE Deadline?
Members of the Oregon Bar must complete their MCLE credits by midnight on April 30, 2023.
When and How Do Oregon Attorneys Need to Report Their Credit Hours?
Oregon attorneys must submit a compliance report on or before 5 p.m. on May 31, 2023. Reports are certified and submitted electronically by logging on to your Member Dashboard on the OSB website, clicking on the MCLE Reporting tab and clicking "MCLE Transcript."
What are the Required Credit Hours and Types in Oregon?
Attorneys in Oregon must complete 45 MCLE credits during a 3-year reporting period. Out of the total credit hours, 5 credits must be in legal ethics, 1 in elder and child abuse reporting, and 1 in mental health/substance use education. Additionally, 3 access to justice credits are required in alternate reporting periods. Each credit hour is 60 minutes, calculated by multiples of 1/4 of an hour (0.25 credits).
Which Courses Qualify for CLE Credit in Oregon?
Oregon has 3 categories in which you can earn your MCLE credits.

Attorneys may earn unlimited Category 1 CLE credits for attending live in-person or online CLE seminars, or OnDemand courses. Oregon attorneys may also earn CLE credit by attending an accredited law school class, serving as a member of the Oregon Legislative Assembly, or participating in the New Lawyer Mentoring Program as a newly admitted attorney or mentor.

Oregon attorneys can earn a maximum of 20 credits per 3-year period in Category 2 by teaching courses, conducting legal research, preparing written materials used for teaching, and serving as a bar examiner. Attorneys may also earn credit by serving on committees responsible for drafting court rules or jury instructions, volunteering on the Oregon State Bar Legal Ethics Committee or Disciplinary Board, or serving as a judge pro tempore.

In Category 3, attorneys can claim a maximum of 6 CLE credits for personal self-improvement activities relating to professional competence, taking courses in legal business and marketing, and volunteering for various activities that require legal expertise.
Do CLE Credits From Previous Years Carry Over?
Yes, 15 unused credits may carry over from the previous reporting period. Up to 6 ethics credits may transfer over into the subsequent reporting period. Credits earned in child abuse and elder abuse may carry over as general credits but do not apply to the category requirements. While credits in the access to justice category may carry over, attorneys can use them as general credits — attorneys must earn new credits for the category for the subsequent reporting period.
What Do Newly Admitted Attorneys in Oregon Need to Do?
Newly admitted attorneys in Oregon must complete 15 credit hours in the first CLE reporting period following admission. Of the 15, they must earn 2 credits in ethics, 1 in mental health and substance use, and 9 in the practical skills category. Specifically, 1 of the ethics credits must be in Oregon ethics and professionalism, and 4 of the practical skills credits must be in Oregon practice and procedure.

Additionally, new attorneys must take a 3-credit course approved by the state bar on the topic of access to justice. Within 28 days of admission to the bar, attorneys must enroll in a New Lawyer Mentoring Program and satisfy the requirements within their first reporting period.
What are the Penalties for Failing to Comply or Report on Time?
Attorneys who do not satisfy the MCLE requirements may receive a notice of noncompliance. Failure to cure noncompliance within 60 days of the notice can result in suspension.
Contact Information and Additional Resources
You can find more information concerning the MCLE Requirements for Oregon attorneys on the Oregon State Bar website.

NBI offers numerous CLEs to ensure Oregon attorneys can satisfy their requirements and meet the MCLE deadline. Be sure to check out NBI's course catalog for a complete listing of accredited MCLE courses in Oregon.

For more information, visit our Oregon CLE Requirements page .