By: Kevin Lyn
Thursday, November 5, 2020
At Womble Bond Dickinson (US) LLP, DEI Starts with Respect for the Individual
This guest post was authored by
Kevin Lyn
, Partner and Diversity Committee chair at Womble Bond Dickinson (US).
Respect for the individual. Respect. For. The. Individual. These four words are part of the core values that anchor our firm. Four words that standing alone have individual meanings, but together- as a statement - provide a clear and powerful beacon that helps undergird our culture, policies and procedures, and commitment to our clients.
Respect for the individual is woven throughout our firm's approach to diversity, equity, inclusion, and belonging programming, initiatives, and resources. We recognize that everyone wins when an employee can bring his or her whole self to work. To encourage and cultivate that authenticity, we have offered and continue to offer a variety of professional development opportunities, affinity groups, and resources. These groups include the
Women of Womble Bond Dickinson (WOW)
, the
Womble Inclusion Network (WIN)
and our newest affinity group, Womble Pride, which serves as a resource and outreach group for LGBTQ+ attorneys and staff of the firm, as well as their allies.
Our desire is to find interesting opportunities to support the diverse tapestry of attorneys and professional staff who work together as Team Womble to provide high quality, relevant, timely, and cost-effective service to our clients.
Driving Diverse Teams Across Borders
One of the particular challenges—and opportunities—at Womble Bond Dickinson is our nature as a transatlantic law firm. We have roughly the same number of attorneys in the UK as in the US, and we work hard to ensure that our teams in both countries work together to provide differentiated perspective to our clients.
This collaborative approach also serves us well in tackling issues related to diversity and inclusion. The Womble Bond Dickinson Transatlantic Lawyer Network (TLN) is a group of associates from our UK and US offices tasked with creating specific solutions that will enable heightened client service and/or 'ways to work' within the firm. These projects are presented to the firm's top leadership for adoption. For example, one recent TLN project focused on the best ways to further integrate technology into the client experience.
In selecting this group, we took particular care to ensure that we have a diverse mix of young lawyers. The TLN represents a wide range of life experiences, as well as perspectives, and all of the group's work is informed by the firm's emphasis on inclusion. As TLN member and Womble Bond Dickinson (US) attorney Jamie Stone said:
"A key goal of the TLN is to help us understand not only the breadth of the geography and services that we offer, but also the types of people that comprise WBD. As we discovered, the TLN is a diverse group of people in many ways. Participating in the TLN afforded us a meaningful opportunity to engage with our colleagues to help us better understand each other as people, which has had the added benefit of helping us to work better together and ultimately provide better service to our clients."
And Then, 2020 Happened
The challenges presented by the year 2020 provided the Firm with an opportunity to re-examine its commitment to a diverse and inclusive workplace. The Firm launched a conversation series, open to all members of Team Womble, titled: Courageous Conversations. The sessions were led by external facilitators who engaged participants in open, honest, caring discussions about race and social justice. The takeaways from that series will be used to bolster our culture, professional development and training, and guide the Firm going forward. Additionally, our
We stand together
statement inspired a grassroots effort within the Firm that led to the creation of the Womble Bonds Together (WBT) task force. The dedicated members of WBT, partners and professional staff meet weekly to discuss how to put meaningful action behind the words of our statement. In the meantime, individual offices within the Firm are moving forward with their own DEI efforts by forming book clubs, working parent support groups, and targeted pro bono efforts.
In closing, at Womble Bond Dickinson our core value, respect for the individual, means that we will not stand by quietly on the sidelines. We are focused and energized, and we will do the hard work – within our firm and throughout the communities within our footprint - to advance DEI efforts and causes. There is beauty and power in diversity of experience, thought, and perspective, and we will embrace and harness all that diversity brings to make us, our clients, and society better as a whole.
In part two, WBD will discuss their pro bono work and how it serves the firm's overall goals of creating a fairer and more inclusive workplace, profession and community. NBI will be hosting a webinar on this topic this winter. Stay tuned for more info!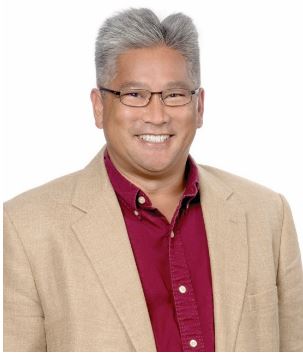 Kevin Lyn
is Womble Bond Dickinson's (US) Diversity Committee chair, leading diversity and inclusion initiatives within the firm, and serving as primary liaison to prominent diversity organizations. He is also a partner in Womble Bond Dickinson's Raleigh Office. Mr. Lyn leads Womble Bond Dickinson's (US) Mechanical Patent Team and is a member of the Electrical, Software and Technology Patent Team within the firm's Intellectual Property Group.
--
This post was written by a guest blogger. Although this article was thoroughly reviewed by NBI staff, the views, opinions and positions expressed within the post are those of the author alone and do not represent those of NBI. The accuracy, completeness and validity of any statements made within the post are not guaranteed. We accept no liability for any errors, omissions or representations.