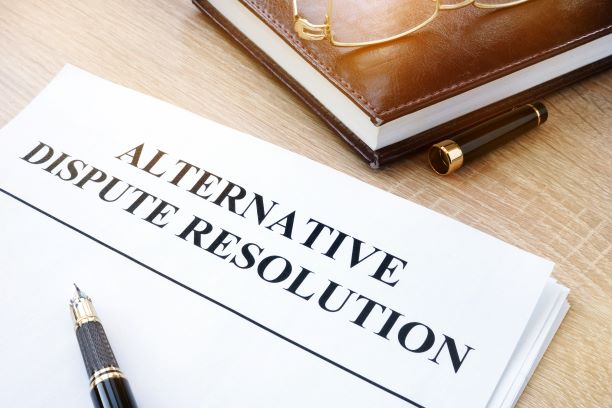 By: The NBI Team
Tuesday, September 1, 2020
Making the Most Out of ADR Amid COVID-19
COVID-19 and the coronavirus lockdowns have dramatically changed the litigation landscape. While court systems across the country continue to remain shut down, most non-essential appearances have been adjourned and trials postponed. During this unprecedented time, courts and attorneys have been taking advantage of alternative dispute resolution (ADR) by using virtual platforms to move forward with cases and effectively reach resolutions, despite the incumbent delays. Many firms have not only remained fully operational — they have actually been able to enhance their legal service offerings by making the most out of ADR amid COVID-19.
The Effectiveness and "New Normal" of Virtual ADR
Virtual ADR can be just as
effective
as an in-person hearing, as long as the parties take proactive measures to address any technical issues that could arise before commencing the proceeding. Attorneys, third-party neutrals, and the parties themselves should make sure that they test the platform's system in advance. Internet connections must be sufficient to ensure clarity, volume, and a "fair and reasonable opportunity" for the parties' cases to be heard. A back-up plan if a party loses connection — such as using the phone — should be discussed between all parties before the hearing starts.
As a result of the benefits and convenience it provides, virtual ADR may outlast the pandemic. For attorneys, the use of virtual ADR cuts back on travel time and costs and allows them to take on more cases than they would if they had to attend every hearing in person. For clients facing
divorce
, family law issues, or other highly contentious matters, virtual
mediation
can help reduce stress and the inherent level of conflict that can arise by being in the same room as the opposing party. Firms could also cut back considerably on expert fees, as expert witnesses would no longer need to incur travel or lodging expenses.
Ensuring Confidentiality & Cybersecurity
Although virtual ADR has become "the new normal," thanks to social distancing guidelines, attorneys still have an ethical duty to ensure client confidentiality and take cybersecurity measures. This is discussed in the NBI course
The Ultimate Guide to Virtual Arbitrations and Mediations
. The American Bar Association Model Rules of Professional Conduct extend to
cybersecurity
issues — even though the use of platforms such as
Zoom
has become acceptable and widespread, as a matter of professional responsibility, attorneys must fully familiarize themselves with a platform's
security functions
to minimize any risk.
Attorneys and third-party neutrals should also educate themselves about the various options and select a platform that is appropriate and secure. Some platforms may be better than others in some instances. In addition to taking cybersecurity measures, attorneys may need to consider HIPAA compliance, secure document exchange, and whether the platform can provide separate and secure rooms for a private discussion in the middle of an ADR session. Most of the major ADR service providers – including the American Arbitration Association (AAA), JAMS, and National Arbitration and Mediation (NAM) – now ensure that the technology used for videoconferencing is secure and HIPAA compliant.
Incorporating Virtual ADR Into Everyday Legal Practice
The skills associated with mediation, arbitration, and other forms of ADR are valuable tools that every attorney should have. They may also be necessary to market one's practice amid COVID-19 and into the future. Many practitioners agree that virtual ADR has not just provided an impromptu solution – it's made a
permanent impact
.
To learn more about incorporating ADR into everyday practice during the pandemic and into the future, be sure to review NBI's
Course Catalog
for numerous CLEs covering ADR across all practice areas.
--
This blog post is for general informative purposes only and should not be construed as legal advice or a solicitation to provide legal services. You should consult with an attorney before you rely on this information. While we attempted to ensure accuracy, completeness and timeliness, we assume no responsibility for this post's accuracy, completeness or timeliness.