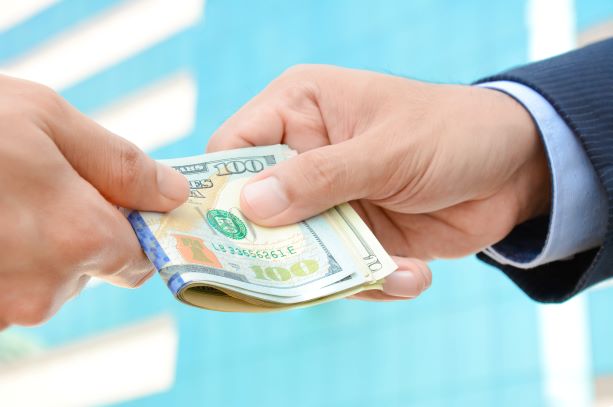 By: The NBI Team
Thursday, August 20, 2020
5 Essential Techniques for Getting Paid
Like any business, law firms can only operate so long without cash flow. New income ensures the firm meets payroll and keeps the lights on, among other expenses. While a steady stream of clients can pave the way to the income a law firm needs, the reality of collecting fees is not always so simple.
Clients are slow to pay their bills for a variety of reasons. For some, they simply lack the funds to do so. Others might have a billing dispute or believe their case was not adequately handled. The following tips can help ensure that attorney fees ultimately make it into the firm's bank account.
1. Put the Fee Agreement in Writing
The right amount of legwork on the front end of an attorney-client relationship can greatly simplify billing issues on the back end. One of the most common reasons why clients don't immediately pay bills is a misunderstanding of the fee agreement, which is why it is important to put it in writing.
The key to this step is transparency. Whether an attorney is billing by the hour or working on a contingency basis, it is best practice to put every term into a comprehensive engagement letter. This will ensure the client understands what their responsibilities are.
In fact, an engagement letter does more than just help lawyers get paid; it also protects law firms from malpractice claims based on misunderstandings. The engagement letter should not only spell out the fee agreement, but it should also make clear what the attorney's scope of work is.
Putting a fee agreement into writing might also be required, depending on your jurisdiction and fee type.
2. Work on a Retainer
"Work on a retainer" sounds like an obvious answer to the problem of getting paid. Of course, retainers might not be realistic in every area of the law. That said, many firms fail to ask for a minimum fee retainer when they otherwise could. With a retainer in place, a firm can proceed to work with an understanding of the minimum fees they can recover. Depending on your jurisdiction and usage, retainers might also be appropriate even if the attorney agrees to work on a contingent-fee basis.
3. Manage Expectations
Managing a client's expectations is one of the best ways to ensure they pay on time. This can be done in a number of ways. First, giving clients accurate and reasonable estimates is vital. When it comes to making estimates, a conservative approach that takes into account past experience, similar and dissimilar past files, essential tasks and the work required is a good first step. It is equally important to avoid 'scope creep' by anticipating and clearly delineating which services are within and outside of the agreed upon scope of representation. Client misconceptions about the work their getting for their payment can be avoided by eliminating potential ambiguity and limiting scope in written engagement letters.
4. Accept Different Payment Methods
Understandably, many law firms only accept payment via check, as this method is more than just a tradition. Paying by check leaves a helpful paper trail and costs the firm nothing. However, a firm that makes it easier for their clients to pay is more likely to obtain their fee faster.
One important option is accepting credit cards. Some firms shy away from this method of payment, as certain credit card companies might charge a fee that can reduce the percentage of firm earnings. While that may not be ideal, losing two to three percent of a fee is often better than obtaining nothing at all. Several specialized companies offer payment processing services for law firms that allow for payments to be deposited into trust accounts. Merchant accounts and payment service providers represent other viable options for solo and small firms. The more options a firm gives clients, the more likely they are to pay their bill on time.
5. Don't Shy Away from Difficult Discussions
Many times, simply asking for a fee is enough to get a check in return. However, these conversations are not always easy. As attorneys Julie A. Pace and David A. Selden of Gammage & Burnham PLC will cover in the September 2, 2020 NBI course
Handling Difficult or Uncomfortable Conversations with Clients
, taking on the challenging task of addressing a client complaint or an unpaid bill is essential. In many cases, the client is willing to avoid a difficult conversation for as long as the attorney allows them to. Addressing tough topics like billing disputes or unpaid fees promptly is often in the firm's best interest.
Such conversations might be unpleasant, but the reality is it is often the only way to push a client into action. Without approaching the client directly about paying their bill, an attorney is giving the impression that it is not a pressing issue. Letting time go by will likely only make the issue worse and increase the odds of a protracted dispute or recovery effort.
These are only a few of the ways an attorney can ensure they recover the fees they have earned. The
NBI Course Catalog
is full of other helpful courses that can ensure an attorney maximizes their efficiency and gets the most out of their practice.
--
This blog post is for general informative purposes only and should not be construed as legal advice or a solicitation to provide legal services. You should consult with an attorney before you rely on this information. While we attempted to ensure accuracy, completeness and timeliness, we assume no responsibility for this post's accuracy, completeness or timeliness.