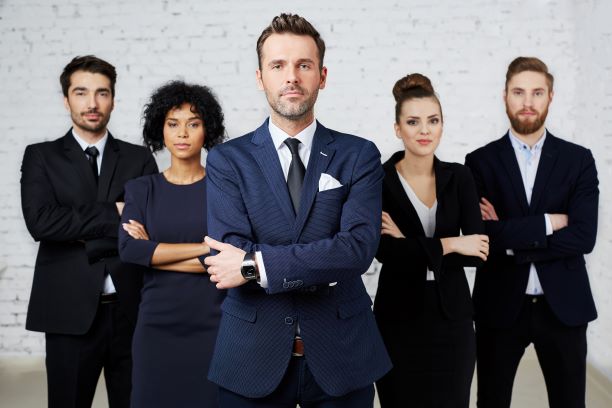 By: Kendra Brodin & Lisa Watson
Tuesday, August 11, 2020
The Challenge of Retaining Top Talent for Law Firms
Attracting and retaining new attorney talent is an ever-present challenge for law firms of all sizes. We recently asked Kendra Brodin, Chief Attorney Development Officer, and Lisa Watson, Chief Recruiting Officer, of Taft, Stettinius & Hollister for their advice on what steps law firms can take to retain their bright young talent.
Q: What makes it difficult for law firms to retain talented associates as they progress in experience?
A: One of the main challenges we face is associates leaving to go in-house. Once our associates have been trained, they are often cherry-picked by our clients. This is great from the standpoint of the connections this provides us with our clients, but bad from the standpoint that it causes us to lose talented lawyers in whom we have invested training time.
In addition to in-house opportunities, top senior associates get calls from recruiters every day. This was especially true prior to COVID, but the market is still "hot" for exceptional associates, especially in more niche practice areas. Most large firms offer competitive pay, great benefits, and sophisticated work. It makes it even more important for firms to differentiate themselves in non-tangible ways, like positive culture, healthy work environment, innovative benefits, professional development opportunities, and more.
Q: Are there any retention strategies being used today that were not being used in years past?
A: Firms have started providing richer benefits, including paid sabbaticals and longer parental leaves. Firms have also created Senior Associate roles, which provide higher salaries and bonus opportunities. Firms are also investing in increased coaching, training, and development of their associates. Because associates have more opportunities today than in years past, firms need to think of creative ways to be the "employer of choice," something we are always striving to be at Taft.
Q: What can law firms do to encourage younger associates to stay on and grow where they are?
A: Transparency is very important to this generation of associates. They want a roadmap to progression in their firms. It's important to share the path to partnership and provide them with honest feedback throughout their career. It's also critical to encourage younger associates to build engagement in the life of the firm and relationships with their colleagues. Associates want to stay in firms where they feel appreciated, engaged, valued, and like they are working with their friends – not just "punching a clock." The firms that are most successful at retaining their associates make sure that the associates feel deeply connected to the firm in many ways.
Q: How can law firms better evaluate whether an applicant will be a good long-term fit?
A: A firm's culture is very important. All firms want to hire the best and brightest, but through the interview process it is important to get a sense of the candidate's personality and to determine if that will mesh well with the culture of the firm while appreciating a diversity of perspectives, backgrounds, communication styles, and other differences. It is important for the firm to develop clear competency models and developmental milestones. If an applicant has already shown promise in those areas prior to joining the firm, chances are better that the applicant will continue to grow while at the firm and be a good long-term fit.
Q: What programs should firms be focusing on implementing or, if they are already in place, improving that may help increase retention?
A: Training is a key component to the success of associates. Firms need to offer a variety of training options, including in-person and online. Associates learn different ways, so it's important to not have a one size fits all approach.
A strong mentoring program is also key. Associates need someone who has a vested interest in their success and is willing to invest time and energy in seeing associates succeed and thrive at the firm.
Firms should also be focused on programs that acknowledge the challenges inherent in the practice of law and the stress that results from those challenges. Wellness and well-being initiatives are becoming more and more prevalent in firms, and these programs not only enhance the well-being of attorneys, but they also may help increase retention. Associates want to stay at firms where the associates feel cared about and valued personally and professionally.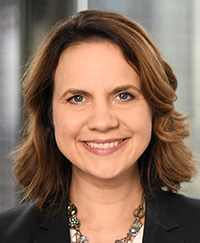 Kendra Brodin is the Chief Attorney Development Officer at Taft, Stettinius & Hollister. In this role, Kendra manages lawyer training and professional development as well as firm-wide well-being and wellness initiatives. Kendra works with other Taft leaders on firm-wide diversity, inclusion, and engagement efforts.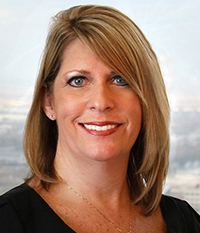 Lisa Watson has multiple roles in recruitment and employee management at Taft, Stettinius & Hollister. She directs the recruitment and onboarding processes for all positions. Lisa manages the on-campus interview process and the firm wide summer program. In addition, she is responsible for all entry-level associate recruitment.
--
This post was written by a guest blogger. Although this article was thoroughly reviewed by NBI staff, the views, opinions and positions expressed within the post are those of the author alone and do not represent those of NBI. The accuracy, completeness and validity of any statements made within the post are not guaranteed. We accept no liability for any errors, omissions or representations.