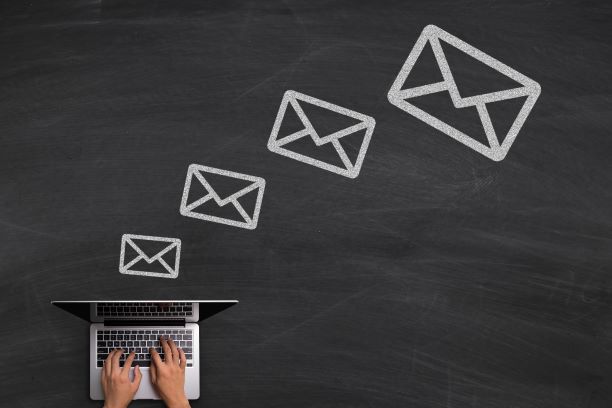 By: The NBI Team
Thursday, July 16, 2020
4 Ways to Improve Client Communications During COVID-19
The coronavirus pandemic has impacted American law firms in ways no other outbreak has. In addition to the added complications presented by remote hearings and court delays, attorneys must also find new ways to maintain open communication with clients, many of whom are asking a lot of questions about the procedural and substantive implications of COVID-19. While in-person contact with clients may be limited, technology allows attorneys to maintain diligence in client interactions.
Harness Available Technology
Given the need for social distancing, attorneys have scrambled for ways to stay in contact with their clients without meeting in person. In fact, workplace experts like
Susan Hayter
of the International Labour Organization believe some of the forms of remote communication popularized during the COVID-19 outbreak will become permanent. This is due in part to the countless technological advancements that can help with remote communication.
Platforms like Zoom provide easy access to remote video conferencing, and it is only one of the options available to attorneys today. This technology is only as helpful as a lawyer allows it to be, though. To maximize its effectiveness, an attorney must fully embrace this technology and master how to use it effectively in their practice.
Proactively Answer Questions
Some attorneys may find themselves answering the same questions repeatedly. From queries about office hours to court procedures, responding can be monotonous and time-consuming. In some cases, it may help to provide clients with upfront answers to frequently asked questions. This could be done through an e-mail or a posting on the firm's website. By answering general questions about office or court procedures, clients get the information they need much sooner. This approach also frees up an attorney's time to respond to case-specific questions that do not apply to every client.
Avoid Communication Overload
It may be tempting to communicate frequently with clients during the coronavirus outbreak. For some of these clients, a steady stream of email updates might be comforting, but attorneys should be aware that high-volume communication might not be the best option for many clients. There is substantial evidence that some people are experiencing
information overload
during the pandemic, and law firms should take care not to add to that stress. Attorneys should strive to keep clients informed while not inundating them with emails unrelated to their case.
Avoid Ethical Missteps
Above all else, the communication an attorney has with their client must remain secure and confidential. While this is less of a concern during an in-person meeting, the addition of remote communication through third-party tools opens up several problematic possibilities. It is important to take care when communicating with a client by email, particularly when sensitive documentation or information is concerned. One minor misspelling, improper CC or errant click can send private documents to the wrong party.
Another risk that comes with client communication through third-party software like Zoom is the possibility of unwanted participants. These communications platforms allow users to limit access to a video conference, but improperly configured settings can allow unwanted participants to attend. This can lead to
harassment
or even to the unauthorized distribution of your client's personal information.
To learn more about the unique ethical challenges raised by practicing from home, check out NBI's recent course
Ethics While Working Remotely
, presented by attorney Peter Ostermiller.
--
This blog post is for general informative purposes only and should not be construed as legal advice or a solicitation to provide legal services. You should consult with an attorney before you rely on this information. While we attempted to ensure accuracy, completeness and timeliness, we assume no responsibility for this post's accuracy, completeness or timeliness.