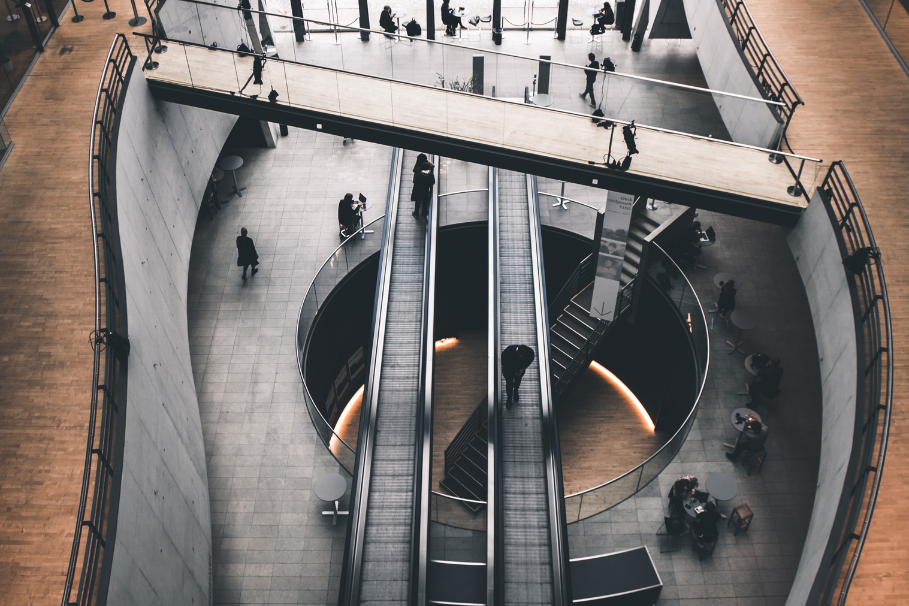 By: Patrick Austin
Thursday, July 20, 2023
LexisNexis and Westlaw Will Launch AI Legal Research Tools
The emergence of AI legal research tools, notably LexisNexis AI and Westlaw AI, provide a strong indicator that lawyers will likely need to embrace, or at the very least accept, the presence of AI in their profession. The decision by both LexisNexis and Westlaw, two of the largest players in the legal research marketplace, to incorporate AI into their suite of offerings reflects the incredible capacity of generative AI, and the need for legal practitioners to develop a baseline understanding of how to utilize AI tools and services in their profession to better serve clients.
The Race Is On: LexisNexis Announced Lexis+ AI
As mentioned, LexisNexis is embracing generative AI by rolling out a new platform for case research and document drafting. The new software is known as "Lexis+ AI" and will mimic the structure of OpenAI's game-changing platform, ChatGPT.
Lexis+ AI is built on multiple large language models, including GPT. The AI is designed to respond in seconds to prompts and can draft summaries, legal documents and communications. The generative AI platform is also able to provide citations, including cites to relevant case law, authorities and guidance. In addition, the software will enable users to copy and save generated text entries into separate folders.
Westlaw Launched Precision Last Year
In the proverbial arms race to achieve dominance in the AI legal research tools marketplace, Lexis would receive a silver medal. Westlaw was the first to offer a legal research platform that integrated machine learning. The service, known as "Westlaw Precision" was rolled out a year ago with a focus on delivering the most precise search results in the most efficient manner possible.
Integrating generative AI into Westlaw Precision was just the latest move in a series of product advances designed to improve user search capabilities and expand analytic offerings. Prior to Westlaw Precision, there was the 2018 release of "Westlaw Edge" which integrated litigation analytics and AI-driven question-answering. In 2019, Westlaw released "Quick Check" which is an AI-powered document analysis tool (accessible via Westlaw Edge). These moves then culminated in the rollout of the aforementioned Westlaw Precision, which was designed to dramatically improve research speed and overall quality of search results for users.
How Generative AI Will Change Your Practice
The recent product and service offerings by Lexis and Westlaw are just one of many indicators that generative AI is likely to impact, and could very well fundamentally change, the practice of law in the US and across the globe.
Despite a long and heralded history of technology-driven advancements in the legal profession (e.g., shifting from handwritten communications to email), the introduction of large language model-based systems such as ChatGPT is the first time a widely accessible technology possesses the functionality and capacity to perform sophisticated and complex legal tasks.
This means many lawyers and law firms will eventually arrive at an inflection point where they will need to decide how to navigate a brave, new AI-integrated world. The attorneys and law firms that effectively leverage generative AI technologies stand to potentially offer legal services at a lower cost, higher efficiency, and with higher odds of favorable outcomes in litigation for clients.
With generative AI, many "manual" lawyering tasks could become automated and readily available for adoption. For example, instead of taking a first pass at a "legal issues" list, a lawyer can utilize generative AI to engage in a preliminary review (saving the lawyer time and resources). Additionally, a lawyer effectively using generative AI could inject novelty and creative structuring into business terms to achieve a strategic level-up for a client. Lawyers could also utilize generative AI tools to better edit and tailor form documents and precedents. Again, this will free up additional time to let attorneys engage in more creative, customized, and meaningful work that will, hopefully, help to better serve clients.
Tips for Evaluating AI Legal Research Tools
There are some relatively straightforward steps that can be taken to properly evaluate and assess the viability of an AI legal research tool. Those steps include the following:
Ground expectations on what generative AI is currently capable of doing effectively in the legal profession. Marketing campaigns for generative AI legal research tools and tech solutions run the risk of overpromising and underdelivering. While there are many generative AI products and services available in the legal marketplace that offer tremendous value, others may claim to possess functionality that is simply theoretical and is not actually practical. This is why it is important to search for generative AI legal research tools and services where the value proposition is relatively easy to understand. It should be easy to discern how the tool or service could be used in your firm or legal department. Proper due diligence is also critical, so make sure to ask specific questions and secure concrete answers to what a particular generative AI legal research tool can – and cannot – accomplish.
Stay devoted to data. It is important to understand that data is the foundation of any generative AI tool or service. For example, ChatGPT requires a significant amount of data and information "fed" to it to properly respond to prompts. This is why it is critical to understand how to effectively evaluate the strength and quality of the underlying data. Possessing this understanding can dramatically impact an assessment of how an AI-centric solution will perform in a corporate legal or law firm environment.
Determine change management protocols. Ineffective change management protocols run the risk of torpedoing implementation of a generative AI legal research tool or tech solution. The lack of an effective change management protocol could lead to substantial disruptions and, ultimately, rejection of the new tool or service. This is why it is important to ensure a prospective generative AI vendor is willing, and capable of providing, ongoing support both during the initial implementation process and going forward.
Generative AI legal research tools, including LexisNexis AI and Westlaw AI, have the potential to be a boon for law firms and corporate legal departments since they have the potential to optimize processes and improve service delivery. Nevertheless, it is important to remember that every department and/or practice group has its own set of unique needs. This means law firm associates and partners, along with general counsel and legal operations professionals in a corporate setting, need to be prudent and invest the time necessary to identify the AI legal research tool, or tools, that best satisfy the specific requirements of your team or group.
To learn more about AI tools and ChatGPT, check out these helpful resources:
---
Patrick Austin is an attorney specializing in administrative law, including regulatory and compliance matters with experience working in both the public and private sector. Patrick graduated from Old Dominion University in 2009 with a BA in Technical & Professional Writing. He then went on to attend George Mason University School of Law and graduated in 2013. Upon passing the Virginia Bar Exam, Patrick went into private practice joining a boutique law firm focused on civil litigation. Patrick gained invaluable experience overseeing pre-trial discovery, responding to complaints, taking and defending depositions, and so forth. Patrick currently practices law in the Richmond, VA area.
This post was written by a guest blogger. Although this article was thoroughly reviewed by NBI staff, the views, opinions and positions expressed within the post are those of the author alone and do not represent those of NBI. The accuracy, completeness and validity of any statements made within the post are not guaranteed. We accept no liability for any errors, omissions or representations.