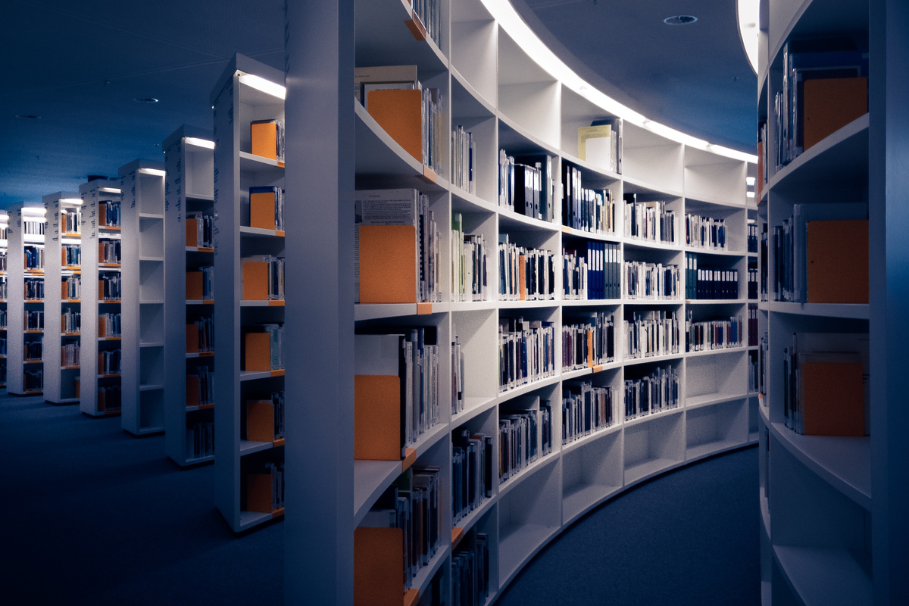 By: Patrick Austin
Monday, June 19, 2023
How to Prevent Lawyer Ethics Violations When Using ChatGPT
The use of ChatGPT for lawyers holds both tremendous promise and perilous pitfalls. Though the novel technology could help streamline many time-consuming and tedious tasks for attorneys and law firms, there are significant lawyer ethics issues and questions associated with using ChatGPT for lawyers and for non-lawyer personnel working in a law firm environment.
The Future of Lawyers is AI-Powered
ChatGPT has the potential to provide a myriad of benefits for lawyers and law firms in general. Utilizing ChatGPT and other generative AI tools can help with legal tasks such as simple research projects, discovery, and content writing.
Though it has certainly received the most media attention, ChatGPT is just the beginning. In the years ahead, lawyers will be able to save a significant amount of time and energy on mundane tasks by effectively leveraging AI's capabilities. As a result, attorneys will be able to focus on more challenging and complex legal tasks which, in the end, could help better serve clients.
Using ChatGPT Has Ethical Implications
Like all new technologies available to attorneys, ChatGPT has presented novel ethical issues for the practice of law. Unfortunately, ethical guidance is slim. The American Bar Association's Model Rules of Professional Conduct currently lack guidelines and/or rules pertaining to the use of ChatGPT, or other generative AI tools, by legal professionals. Nevertheless, the ABA has published articles and other content addressing the use of ChatGPT for lawyers, and other generative AI tools.
For example, the ABA published an article in 2020, which stated that "AI technologies will create unique challenges for legal practitioners beyond those presented by collecting data for cloud computing while ensuring lawyer-client confidentiality and privilege." The article went on to state that the "Model Rules of Professional Conduct are clear in requiring lawyers to ensure these evolving tools do not endanger client confidentiality and privilege."
Here are three existing ethical rules that apply to the use of ChatGPT for lawyers:
Duty of Competence - This ethical rule obligates attorneys to provide competent representation and be up to date on current technology. This means attorneys must ensure the technology they utilize provides accurate information.
Duty of Confidentiality - This ethical rule requires an attorney to "make reasonable efforts to prevent the inadvertent or unauthorized disclosure of, or unauthorized access to, information relating to the representation of a client." AI tools such as ChatGPT or Bing Chat expressly state that information inputted into their Large Language Models are reviewed and not private. As a result, an attorney who inputs sensitive or confidential client information into ChatGPT is running afoul of their ethical obligations.
Obligations Concerning the Use of Nonlawyer Assistance - According to this ethical rule, attorneys are obligated to exercise a level of supervision over non-attorneys who assist them by completing certain legal tasks. Furthermore, in 2012, the American Bar Association stated that this ethical rule also extends to assistance provided by "non-human" technology and other tools. Basically, this means lawyers must supervise the work of AI programs and possess a sufficient understanding of the technology to ensure it meets the ethics standards.
Prevent Lawyer Ethics Violations When Using ChatGPT
1. Never enter client information into ChatGPT.
The use of ChatGPT for lawyers requires a level of care, responsibility and due diligence. For example, attorneys need to take steps to ensure confidential client information is not disclosed or inputted into ChatGPT. Why? Because the terms of use for ChatGPT specifically state that content shared or provided to the chatbot is "not private." Specifically, Section 3(c) of ChatGPT's terms of use policy states in part:
"We may use Content from Services other than our API…to help develop and improve our Services. You can read more here about how Non-API Content may be used to improve model performance. If you do not want your Non-API Content used to improve Services, you can opt out by filling out this form. Please note that in some cases this may limit the ability of our Services to better address your specific use case."
In addition, OpenAI - the company that created ChatGPT - published an FAQ page which expressly states, "Please don't share any sensitive information in your conversations."
2. Do not use ChatGPT for legal research or other advanced tasks.
Attempting to use ChatGPT for substantive legal research and other complex tasks is akin to playing with fire. A prime, real-life example of the ethical risks (and consequences) of using ChatGPT for advanced legal tasks can be found in an associate at a New York law firm who made national news after it was discovered he relied on ChatGPT for a brief in his client's personal injury case. The AI-generated brief cited six non-existent court decisions, according to Reuters.com.
3. Independently verify that ChatGPT responses are accurate, high quality, and compliant.
Currently, the use of ChatGPT for legal tasks requires a second level of human review to ensure accuracy, quality, consistency, and compliance with the applicable rules of professional conduct. As indicated above, ChatGPT is not perfect. The technology is in a fledgling state so putting all of your proverbial eggs into a document reviewed or generated by AI is not recommended.
4. Consider how automation will impact your billing practices.
Another important consideration with ChatGPT for lawyers is how automation could potentially impact, either positively or negatively, your billing practices. For example, providing accurate billing estimates to clients (based on an estimated number of hours for an actual attorney to complete a task) can become more challenging if you, or your firm, begins automating more and more tasks. You also need to proactively find areas or issues where you can be of greater service to your client, assuming more of your time is freed by using automation to complete mundane or tedious legal tasks.
5. Implement an AI policy to ensure consistent use within your firm.
An AI policy will help ensure that all attorneys and other team members use ChatGPT responsibly and for appropriate tasks. Here are three recommended practices for developing an AI policy that will meet these goals:
Assess the scope of your firm's AI policy - Will your law firm's AI policy cover all forms of AI or just generative AI? At this time, it may make sense to focus primarily on generative AI since that would mean your policy addresses the innovative Large Language Models that serve as the foundation of ChatGPT's technology.
Obtain feedback and input from stakeholders across your firm – You should consider utilizing an "all hands on deck" approach when drafting your firm's AI policy. Solicit feedback from members of HR, sales, marketing, business development, operations, IT, and so forth. This is important because each group or team within your firm may see different potential use cases and different ramifications of how AI can impact firm operations.
Ensure your firm's AI policy is a living document – Considering we're in the infancy of AI technology, it is necessary for your firm's AI policy to be nimble, modifiable, and easy to update as you encounter emerging use cases, external market conditions, and other developments.
Learn More About ChatGPT for Lawyers and the Interplay with Lawyer Ethics with NBI Resources
NBI offers OnDemand video courses and training related to AI tools for legal professionals, the rules of professional conduct, legal writing, legal research and the legal industry in general. Check out these helpful resources here:
---
Patrick Austin is an attorney specializing in administrative law, including regulatory and compliance matters with experience working in both the public and private sector. Patrick graduated from Old Dominion University in 2009 with a BA in Technical & Professional Writing. He then went on to attend George Mason University School of Law and graduated in 2013. Upon passing the Virginia Bar Exam, Patrick went into private practice joining a boutique law firm focused on civil litigation. Patrick gained invaluable experience overseeing pre-trial discovery, responding to complaints, taking and defending depositions, and so forth. Patrick currently practices law in the Richmond, VA area.
This post was written by a guest blogger. Although this article was thoroughly reviewed by NBI staff, the views, opinions and positions expressed within the post are those of the author alone and do not represent those of NBI. The accuracy, completeness and validity of any statements made within the post are not guaranteed. We accept no liability for any errors, omissions or representations.