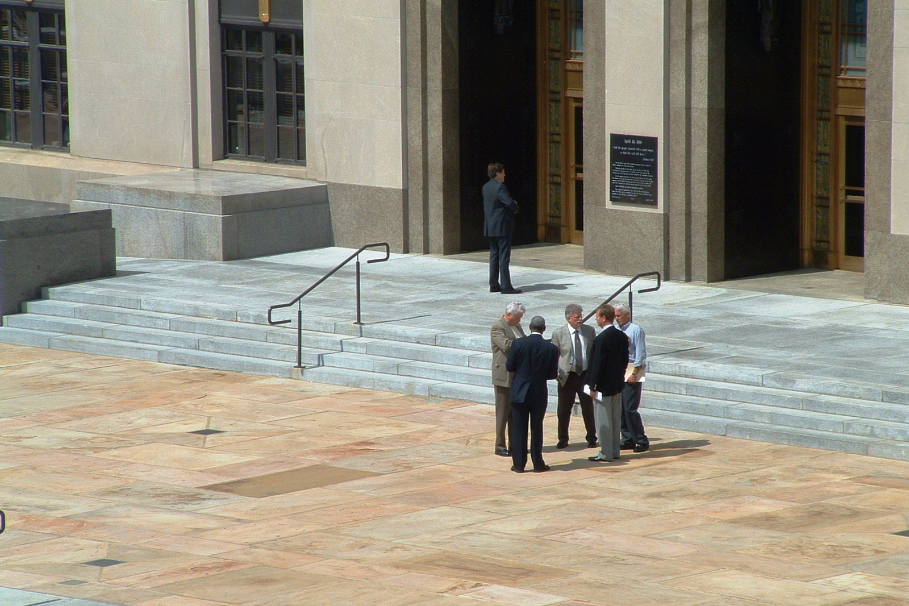 By: Aaron Weismann
Friday, June 16, 2023
What the Recent Crypto Lawsuits Mean for Lawyers
As the number of crypto lawsuits surges, legal professionals worldwide find themselves on the forefront of an increasingly complex and rapidly evolving financial landscape. Unfolding against the backdrop of a crypto market that cycles between extreme boom and bust periods, these cases present unprecedented challenges and opportunities for lawyers navigating the intricacies of this digital domain.
Crypto Lawsuits Are On the Rise
The rise in crypto lawsuits correlates with the exponential growth of the crypto industry. You can find a regularly updated set of news articles about them on CoinDesk's lawsuits webpage or the United States Securities and Exchange Commission (SEC) Crypto Asset and Cyber Enforcement Actions landing page. Some notable past and present lawsuits include:
Notably, there's been a substantial increase in class action lawsuits, implicating well-known personalities and entities in the crypto world. From 2019 to 2022, the number of crypto lawsuits almost doubled. Lawsuits have continued to increase since then, especially after the collapse of notable crypto exchanges due to a huge drop in crypto prices in 2022.
The growth of class action lawsuits in the crypto market signifies growing discontent among consumers and investors. Sam Bankman-Fried, a notable figure in the crypto universe, is caught up in several such disputes. That highlights the potential for even the most seasoned crypto professionals to be entangled in legal battles.
Even Celebrities Are Getting Sued
The surge in crypto lawsuits is not confined to industry insiders. Several high-profile celebrities have been swept up in legal action related to cryptocurrencies. Some notable celebrities involved include Tom Brady, Madonna, Gwyneth Paltrow, David Ortiz, Jimmy Fallon, Justin Bieber, Serena Williams, and Shaq.
Most of those professionals promoted digital assets on their own platforms, often in exchange for payment. For the most part, they engaged in these promotions when the crypto market was booming (roughly between 2021 and 2022). Since then, they have faced backlash and accusations of infractions or misleading promotions. Now, they must face the wrath of investors who believe they've been swindled.
This phenomenon illustrates the broad reach of crypto controversies, indicating the growing prominence of digital assets in popular culture and the need for a better understanding of regulatory requirements. Since U.S. regulatory requirements are fairly lax in enforcement, investors are becoming less confident that they can rely on the enforcement powers of the United States Internal Revenue Service (IRS) and SEC…at least not without comprehensive legislation.
Lawyers May Need to Rethink Crypto Payments
Review Ethics Rules
Given the current legal landscape, attorneys who accept cryptocurrencies as payment should tread carefully. Reviewing state ethics rules is a key first step in ensuring that this payment method aligns with professional responsibilities as interpreted by your state. As highlighted by the North Carolina Bar, states haven't provided much guidance, but the guidance they do provide largely treats cryptocurrency as property that must be turned into currency quickly.
Research Currency Stability
Researching the security and stability of different types of crypto is also critical. Cryptocurrencies such as Bitcoin, Ethereum, and others vary in terms of their price volatility. That has impacts not only on an attorney's income but also their ethical obligations to their clients.
Consider Crypto Cybersecurity
Attorneys should also consider where their cryptocurrency of choice is traded and its susceptibility to cyberattacks. There are many notable recent hacks, all of which resulted in substantial losses to depositors. That's not to say that a personal wallet is safe from harm. Choosing a reliable and resilient crypto asset is paramount.
Limit Exposure
Moreover, limiting exposure through well-crafted retainer agreements can help protect attorneys from the inherent risks associated with crypto payments. Such agreements should clearly outline the terms of the crypto payment arrangement, including how transaction fees and fluctuations in crypto value will be addressed.
For those choosing to discontinue crypto payments, several steps should be taken. Existing retainer agreements should be reviewed and, if necessary, renegotiated. Issuing client communications about the change in payment method can help manage expectations and prevent misunderstandings. Finally, fellow employees should be trained on the new payment procedures to ensure a smooth transition.
Advising Clients on Crypto? Proceed With Caution
For lawyers advising clients involved in the crypto market, prudence is key. While the crypto industry presents considerable opportunities, it is also fraught with risk. It's important to remind clients that the SEC and IRS are paying close attention to crypto exchanges and other crypto market conditions.
Navigating the nebulous regulatory environment of cryptocurrencies is tricky, especially given the global nature of digital assets and the varying laws between countries. Lawyers advising clients on these matters must stay abreast of developments in this dynamic space and be prepared to interpret and apply often ambiguous and evolving rules. This is an area where constant research—especially via easy-to-understand webinars—is a must to keep pace with continually evolving standards.
Conclusion
Crypto lawsuits are shaping a new frontier for the legal profession, necessitating the understanding and application of existing laws in novel ways. While they pose a significant challenge, they also present an opportunity for attorneys to become trailblazers in this burgeoning field. As digital assets continue to gain prominence, legal professionals will undoubtedly play a crucial role in shaping the norms and rules of the crypto world.
---
Aaron Weismann is the Chief Information Security Officer at Main Line Health, a health system serving the Greater Philladelphia Area. Prior to that he worked for the Commonwealth of Massachusetts both as a CISO and as an IT contracting, security, and privacy attorney. He was also an attorney at State Street Bank and Trust Company. Aaron received his Juris Doctorate from Washington University in St. Louis in 2009 and an LL.M in Global Law and Technology, Intellectual Property and Information Technology Law Concentration from Suffolk University in 2010.
This post was written by a guest blogger. Although this article was thoroughly reviewed by NBI staff, the views, opinions and positions expressed within the post are those of the author alone and do not represent those of NBI. The accuracy, completeness and validity of any statements made within the post are not guaranteed. We accept no liability for any errors, omissions or representations.