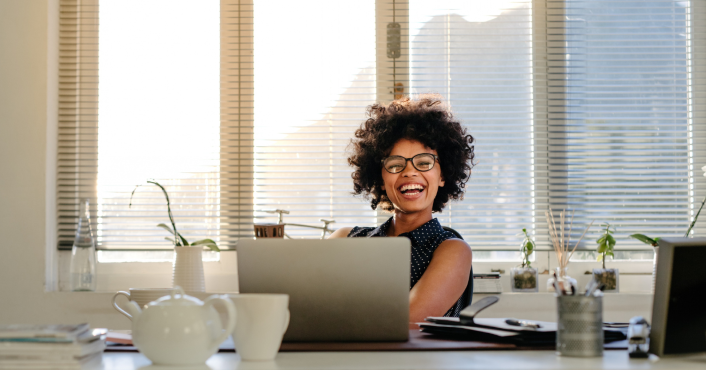 By: The NBI Team
Monday, January 9, 2023
Legal Industry Trends to Watch in 2023
The legal industry mirrors its clients in the scope of changes it is experiencing. By now, we've all experienced remote work, remote court and everything else that has come with the COVID-19 pandemic. Continued flare-ups, along with the additions of RSV and the flu, show things aren't over quite yet.
In 2023, attorneys must continue to adjust to multiple new workplace trends in legal practice, many of which were spurred by the pandemic. New trends in legal technology are particularly important. This includes advances in cloud-based software, artificial intelligence, remote working, and social media. Aside from technology, COVID-19 litigation continues to be a trend.
In all, legal professionals are beginning to embrace a very different way to practice law in 2023. It would seem that the business of law is returning to a new normal with key trends in tow. Below are five of these trends to watch out for in 2023.
1. Remote Work and Hybrid Work
Inviting clients into an office space has been a longstanding tradition for law firms. Everything from the location to the interior design of a law office has served as an important part of the client experience. However, in 2020, attorneys were forced to create a new type of office: a virtual one.
Between 2020 and 2022, attorneys provided legal services, including meeting with clients and appearing in court, via video conference. Both courts and attorneys invested in technology to help create remote courts and offices.
Although court appearances have largely gone back to normal, many attorneys still plan to work remotely at least some of the time. According to one survey, 87% of attorneys worked remotely in 2022. Most attorneys in private practice have flexibility in choosing whether they work from home or from the office. In fact, surveys show that hybrid legal workplace models will be most common.
Beyond law practice, a 2022 Gallup survey found eight in ten workers who say their job can be performed remotely either work hybrid or fully remote. The same survey states hybrid work models are increasing and fully remote ones are decreasing.
By comparison, seven in ten attorneys work either remotely or via hybrid models. A slim majority of attorneys think remote work won't last forever. With younger lawyers more likely to switch employers based on the ability to work remotely, hybrid or remote work in the legal industry is here to stay in some form. Time will tell what that form is.
2. Cybersecurity
In law practice, cybersecurity software protects important client information including information related to their case, personally identifying information, and financial information (such as account numbers).
Lawyers are increasingly using cloud services, such as Dropbox and Microsoft 365 to store and share files. The use of cloud-based software increased 10% in 2022, according to an ABA study. While this makes sense in light of aforementioned trends concerning remote and hybrid work it does bring about cybersecurity concerns. 2023 could be the year of data breaches.
Only 40% of attorneys are currently using standard cybersecurity measures to ensure safety of data stored on cloud-based services. These measures include secure socket layers (SSL) and local data backups. The same ABA study stated that only 29% of attorneys have reviewed ethical opinions concerning cloud computing. 2023 could see an increase in ethical complaints related to shoddy law firm cybersecurity practices.
In 2023, attorneys can expect to invest even more of their law firm's budget into cybersecurity software to safeguard against hacks, breaches, and other attempts to steal privileged information. This might include general security software, encrypting software to protect specific documents and website security software. Investment in cybersecurity legal training should also be in order.
3. Improving the Client Experience
A side effect of trends in legal technology is an even more important legal trend: a renewed focus on client experience. The client experience is the most important aspect of an attorney's law practice because it provides return business and improves the law firm's reputation. Ultimately, it helps the law firm continue to grow its book of business while relying less on paid advertisements and online marketing.
In 2023, law firms of all sizes will increase their focus on providing the best client experience by using practice management software that can do the following:
Automate client communications;
Automate scheduling;
Guide clients through administrative tasks;
Automate file upkeep;
Create alerts for both client and attorney deadlines;
Organize client files;
Track billables hours;
Issue invoices; and
Draft appropriate retainers and other contracts.
With these tasks automated, attorneys will spend more time communicating with clients and managing core case responsibilities. Although these advancements will increase monthly subscription costs, they will likely decrease other costs and allow law firms to increase their client capacity.
Create alerts for both client and attorney deadlines;
Organize client files;
Track billables hours;
Issue invoices; and
Draft appropriate retainers and other contracts.
Here's more information on choosing the right software solution for your firm.
4. Increased Use of Blockchain Technology
Blockchain is a system where records are distributed via a network of independent computers, as opposed to a single computer or server. Records are called blocks, and each contains a timestamp of when it is entered or transferred. Each block contains the timestamps of previous transactions, creating a chain of records. This is where the name blockchain comes from.
Blockchain is mostly associated with cryptocurrency, but its technology can be used for contracts, deed records and public records. Though it was once touted as being difficult to hack, recent occurrences in the cryptocurrency sphere have proven this assumption wrong. Despite this, the technology is going nowhere, especially as cloud computing becomes more common.
Understanding the practical uses of blockchain technology, in addition to the legal issues it presents, is one way lawyers can put themselves ahead of the pack in 2023. The technology is still maturing, but as the internet moves away from centralized to decentralized data, attorneys with the most knowledge are poised to win the most.
5. COVID-19 Litigation
During the COVID-19 pandemic, companies and other employers were required to implement various new policies and practices to protect employees and customers in the workplace. Some of these policies and practices include, but are not limited to:
COVID-19 testing and tracking;
Maximum capacity rules;
Employee quarantines;
Mandatory leave for positive tests, vaccination, and vaccine side effects;
Vaccine mandates and exceptions;
Distance requirements; and
Accommodations.
In addition, hospital employers implemented new policies and practices for health care workers, laid certain workers off, asked others to work additional hours, changed payment practices, and terminated employees who refused to get vaccinated. Outside of the healthcare industry, companies across the United States were forced to make changes to production levels which gave rise to new contract disputes.
Litigation arising from COVID-19's requirements and how employers responded to those requirements was one of the largest litigation trends of 2022. In comparing suits filed in 2021 versus 2022, employment-related litigation increased. This presents new opportunities for attorneys, but also new headaches for in-house legal departments.
This blog post is for general informative purposes only and should not be construed as legal advice or a solicitation to provide legal services. You should consult with an attorney before you rely on this information. While we attempted to ensure accuracy, completeness and timeliness, we assume no responsibility for this post's accuracy, completeness or timeliness.