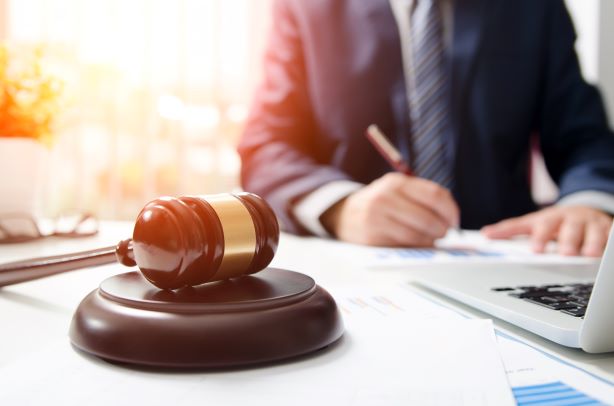 By: The NBI Team
Thursday, July 9, 2020
Four Tips for Taking and Defending Socially Distant Depositions
In many states across the country, COVID-19 has dramatically impacted the flow of litigation in state and federal courts. The pandemic might have slowed cases to a halt in some jurisdictions, but others are continuing to move forward by adjusting their methods.
One aspect of these cases that is especially challenging is depositions. Traditional depositions involve multiple parties in close proximity, often in a confined space. In other words, the traditional deposition is the opposite of the social distancing protocol.
Thankfully, some courts have loosened restrictions on deposition rules, allowing these proceedings to take place remotely to avoid personal contact. Remote depositions are useful, but they also provide unique challenges. These four tips can help attorneys take the guesswork out of remote depositions and allow you to focus your energy on the case at hand.
Show Up Prepared
In some ways, remote depositions differ very little from in-person appearances. Deposing a witness remotely is most effective when an attorney has a complete grasp on the subject matter and the questions they intend to ask.
As attorney Charles Gallagher III discusses in the NBI course
Your Guide to Effective Remote Depositions
, the bulk of the work for a remote deposition can be done ahead of time. Through preparation, an attorney can focus their energy during the deposition addressing difficult witnesses or unexpected answers.
Practice Makes Perfect
The normal preparation that goes into a deposition is not enough. When handling depositions remotely for the first time, it is often best to try a practice run before the real thing. In fact,
some federal judges
are requiring practice remote video conference before actual deposition or trial hearings.
These trial runs do not have to be full-blown depositions. In fact, they do not need to address the actual subject matter of the case whatsoever. The important thing is to use the video conferencing platform with another person remotely. This should include everything from asking questions to handling exhibits.
Learning how to make use of exhibits is arguably the most important factor. While most people can work out asking and answering questions over a video platform, negotiating photographs or written documents can be challenging. Working out how to share, view, and disseminate documents during a remote deposition beforehand could save time and effort once deposition day arrives.
Understand the Platform
It is not enough to know the facts of the case and to practice handling the exhibits prior to a deposition. Every remote deposition must make use of an audio or video platform, and familiarity with those platforms is vital.
Platforms like Zoom have allowed lawyers and other professionals to remotely hold everything from depositions to corporate board meetings. However, there are serious pitfalls that come with misunderstanding the basic elements of these platforms. In addition to ethical risks surrounding competency and confidentiality, spending time and money to set up a remote deposition, only to have to cancel due to avoidable technical difficulties, could be a major legal setback in the age of COVID-19.
Expect the Unexpected
More than anything, litigators should expect the unexpected during the course of a remote deposition. Even if you have handled hundreds of depositions throughout your career, a remote deposition could be unlike anything you have experienced. Technical difficulties can complicate any deposition, but they can grind a remote deposition to a halt entirely. Remote depositions also provide opportunities for improper communication between parties. When all of the parties to deposition are in the same room, it is easier to keep the deponent from accepting help from their counsel. By appearing remotely, it can be difficult to spot when a deponent is being coached.
Like with most things, depositions are more complicated during a public health crisis. Hopefully, these tips will prepare you for litigation during this difficult time. To stay on top of the changing face of litigation during the COVID-19 pandemic, be sure to explore all of the
NBI courses
.
--
This blog post is for general informative purposes only and should not be construed as legal advice or a solicitation to provide legal services. You should consult with an attorney before you rely on this information. While we attempted to ensure accuracy, completeness and timeliness, we assume no responsibility for this post's accuracy, completeness or timeliness.