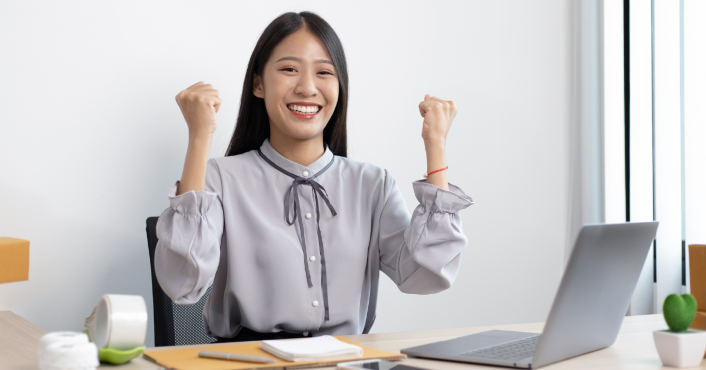 By: Brad Kelly, NBI Staff
Friday, October 28, 2022
Simple Online Presentation Techniques That Engage Your Audience
I was a troublemaker when I was in school.
It wasn't because I was truant, or because I engaged in illegal activity. It was for something that many educators in the late 20th century considered an unpardonable sin.
Whenever a teacher would give a lecture, I opened my notebook, but I didn't take notes. I drew spirals. I drew geometric shapes. I drew trees. I drew whatever came to mind. I was a doodler.
It wasn't that I was disengaged, or that I wasn't paying attention. Quite the contrary. I generally enjoyed school and did well on tests. It's just that I needed to keep my hands occupied in order to retain information.
I soon got around this by being a copious notetaker during lectures. Nevermind I rarely read my notes after taking them. I just needed to furiously scribble in a notebook to remember things.
In my years as an educator and as an instructional designer, I have since learned I am a visual learner. I need to read things since oral instructions go in one ear and out the other. In the absence of words on a page or on a board, I start drawing and doodling to help me focus.
Some of us need to draw stuff to retain information. Others need to see a PowerPoint presentation to stay on task. There are even some of us who are happy listening to lectures for hours on end. And yes, this includes attorneys and other professionals! This is where it's helpful to understand the VAK model of learning.
Before you teach your next online CLE (or other) course, here is some useful information to tailor your presentation to different adult learning styles. Don't worry – it's not as hard as it sounds!
What is the VAK Model of Learning?
VAK stands for Visual, Auditory and Kinesthetic. Each of these learning styles have different characteristics associated with them. Here is a condensed version of how each style learns. We'll get more into what you can do to appeal to them in an online environment later.
Visual Learners
Visual learners need to see or read things to retain information.
Lectures alone are not enough to help them remember things.
Notetaking, doodling and drawing are common study tools they use to stay on task.
Visual learners represent around 65% of the population.
Auditory Learners
Auditory learners prefer listening to lectures to retain information.
Discussions, questions and conversations help them remember things.
In traditional classrooms, auditory learners seem the most engaged.
Auditory learners represent around 30% of the population.
Kinesthetic Learners
Physical activity helps kinesthetic learners to retain information. They need to get up and move around.
Kinesthetic learners do not learn well by reading or by listening exclusively.
Around 5% of the population are kinesthetic learners.
How to Tailor Online Presentations to Different Learning Styles
Many training techniques for different learning styles date from a time when most training took place in a conference room with a presenter and a live audience. While these techniques work well in an in-person setting, this is no longer how training typically takes place in the age of COVID-19.
Despite the fact many old teaching techniques no longer work when delivering presentations online, there are still several things you can do to ensure your CLE (or other) presentations appeal to all three learning styles.
Online Presentation Techniques That Visual Learners Love
Keep in mind that visual learners need to see or read things to retain information. This means that any written materials you use must support your lecture. Visual learners will be frustrated if you don't do this.
Here are some quick and easy techniques you can use to optimize your online presentations for visual learners:
Ensure your PowerPoint presentations follow your lecture. Visual learners rely on PowerPoints or other visuals to follow along.
Though PowerPoints are a useful aid for visual learners, do not cram too many words and pictures into each slide. If they are difficult to read, visual learners will pull their hair out.
While lecturing, follow the course outline. In addition to PowerPoints, many visual learners use the outline as a tool to follow your presentation.
Pictures and graphs that augment your material are helpful additions to PowerPoints. Color helps visual learners retain information.
In addition to PowerPoints and course outlines, visual learners use course manuals to follow along. This means your presentation needs to match your written materials. It also means you can't just read your materials as opposed to delivering a lecture.
Notice how attorney Matthew P. Vafidis, partner in the San Francisco office of Holland & Knight LLP, closely follows his PowerPoint presentation in this brief clip from the NBI course Dirty Negotiation Tactics (and How to Counter Them). This is a great way to appeal to visual learners!
Refining Online Presentations for Auditory Learners
You may think online webinars are almost tailor-made for auditory learners, but there are still things you can do to ensure they benefit from your lectures.
Don't forget that in addition to listening, auditory learners also need to participate to retain information. Take a look at these techniques:
Auditory learners need to understand how concepts interrelate to retain information. Meandering, disjointed lectures throw them off.
Vocal tone affects how auditory learners process and retain information. Speaking in a monotone, or sounding unenthusiastic about the content, will throw them off. Using a natural, conversational tone will help them.
Build question and answer sessions into your lectures. NBI webcasts allow attendees to type in questions. These interactions help auditory learners to retain information.
In addition to Q&A sessions, you can use NBI webcast technology to employ traditional classroom call-and-response techniques to allow auditory learners to participate.
Here's a good example of tone from the NBI event 2022 Update: Employee Hiring, Firing and Discipline. Notice how attorney Genelle Franklin of Fridie Law Group LLC uses a natural, conversational tone in this clip. This strongly appeals to auditory learners.
Keeping Kinesthetic Learners Engaged in an Online Environment
Even though kinesthetic learners represent 5 percent of the population, it is important not to forget about them when planning online presentations. Here are a few things you can do to keep kinesthetic learners engaged during your next presentation:
Ensure lectures follow manual materials. Kinesthetic learners are often serial highlighters. Highlighting relevant passages helps them retain information.
Don't go over your allotted presentation time, even if you are presenting multiple topics in a row. Kinesthetic learners often use breaktimes to get up and move around.
Use demonstration, case studies and real-world examples in your presentations. Kinesthetic learners retain information better when they can draw connections between abstract concepts and real-world examples.
Attorney James M. Susag, shareholder with Larkin Hoffman Daly & Lindgren Ltd., discusses questioning techniques in this brief clip from Taking and Defending Depositions. Demonstrating the techniques, rather than describing them, appeals to kinesthetic learners.
Conclusion
Though these techniques aren't hard, they do require a bit of additional planning before your next online presentation. The results will be worth it, however. Not only will learners' knowledge retention increase, they will also give you higher rankings and better evaluations. This will lead to more speaking opportunities for you.
---
About NBI
We're National Business Institute, and our passion is Continuing Legal Education! We have been providing quality training to attorneys, accountants, HR professionals, teachers and others since 1983. In the transition to online training, NBI has remained an industry leader. We offer numerous online formats, as well as subscription options for individuals and for legal teams.
---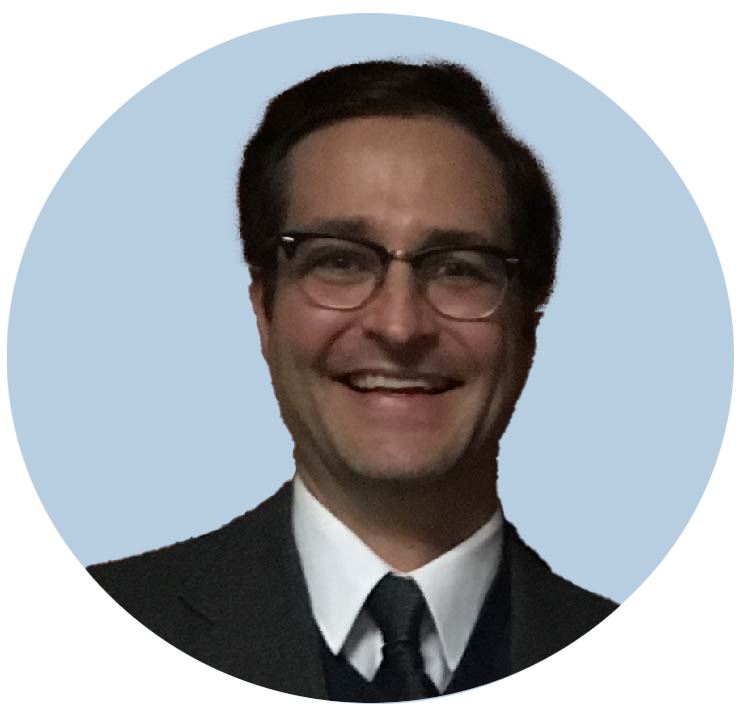 Brad Kelly has extensive experience working as an instructional designer in several compliance-driven industries – including the legal industry. Prior to this, he was a teacher. As NBI's Content Strategist, he is passionate about providing knowledge the legal community needs to make informed decisions about training solutions.