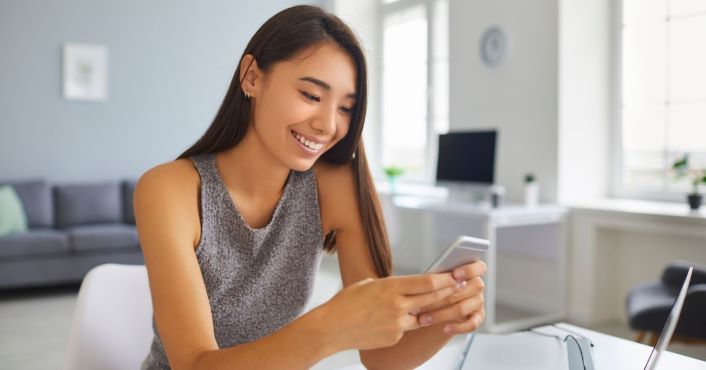 By: The NBI Team
Tuesday, October 18, 2022
Top Legal Apps You Can Download Immediately
What legal apps should you use to make your law practice run more efficiently? There are more on the market than ever before, but are you equipped with the knowledge you need to efficiently choose the right apps that provide the most benefit to your practice?
Though this article is not meant to exhaustively review every app on the market, it is meant to serve as a resource to better familiarize yourself with the legal app marketplace so you can hopefully save some frustration by quickly making educated choices that benefit your firm.
What constitutes the best legal app is subjective. What the best app is depends on your needs. No matter if you are looking for legal apps for iPhone, legal apps for iPad, or legal apps for Android, this brief article will hopefully point you in the right direction.
Benefits of Legal Apps
The benefits of using legal apps in your practice are several. While the paper-based approach still works in some industries, more clients are moving towards cloud-based tools to conduct business, handle personal affairs, and more. They expect their legal counsel to be literate in the same technologies that they are.
Utilizing apps and other technologies does more than just look good to current and prospective clients. Legal apps add numerous other benefits to your firm. Depending on the apps used, these benefits may include:
Increased time savings
Consolidation of several functions in one place
Digitizing documentation
Increased productivity, including more effective scheduling
More accurate calculation of fees and billable hours
More efficcient document sharing capabilities
These are just some of the possible benefits of using legal apps in your law practice. Though no one app can do everything, it is best to investigate several to learn more about their attributes and functionality.
Best Legal Apps, According to the iPhone App Store
Though there are several legal apps on the market, here are some of the more popular ones you can download. Although most are free to download, there might be be in-app purchases or subscriptions you have to obtain to take advantage of the full functionality of each app.
Case Status
Ranking: 4.9 stars out of 5
What it Does: Case Status allows your clients to get real-time updates on the status of their cases. It turns their phone into an all-in-one information hub by sending them automatic updates on filings, hearings and more. All you have to do is ask them to download the app. It also allows clients to communicate with your firm, submit documents, schedule appointments and more.
Pricing for Case Status is per case.
Notarize
Ranking: 4.9 stars out of 5
What it Does: Notarize allows you to securely notarize documents in minutes via iOS compatible devices. Using this app versus traditional paper-based notarization allows you to quickly notarize and distribute documents in situations where clients may not be able to come into your office.
You must purchase a subscription in order to use the app.
DocuSign
Ranking: 4.9 stars out of 5
What it Does: Though not a legal app per se, DocuSign allows you to quickly send and sign documents from anywhere, any time. Documents are encrypted, and an audit trail is created whenever a document is uploaded.
The free version of DocuSign allows you to upload and send 3 documents. Subscription plans are available in order to sign and send more documents.
CamScanner
Ranking: 4.8 stars out of 5
What it Does: CamScanner allows you to use your mobile device to scan documents and share them in PDF, JPG, Word, or TXT formats. One useful feature of CamScanner is that it recognizes text automatically.
The document scanner function itself is free of charge, but features that allow you to share or extract and search text are add-on features available at an additional charge.
Clio For Law Firms
Ranking: 4.8 stars out of 5
What it Does: Clio for Law Firms is a comprehensive solution that allows attorneys to track billable hours, access case information, securely message clients and more. According to Clio, over 150,000 attorneys use their software in some form.
The app is not free, though a 7 day trial is available. Monthly billing for the service is based on the level of functionality the user desires.
LawStack
Ranking: 4.7 stars out of 5
What it Does: LawStack allows you to download CFR, USC, rules and state law to your mobile device so you can quickly reference them when you need to. It advertises an easy-to-use interface that has saved attorneys thousands of hours.Though it is free to download to Apple devices, pricing varies depending on the laws you download.
Legal Dictionary
Ranking: 4.7 stars out of 5
What it Does: Legal Dictionary allows you to carry a comprehensive dictionary of legal terms in your pocket. It gives you access to more than 14,500 legal terms, and includes pronunciations for most.
Though there are in-app purchases, according to the App Store, some of the content available through the app is free.
State Statute & Federal Law
Ranking: 4.7 stars out of 5
What it Does: State Statute & Federal Law provides state and federal codes, statutes and law titles for several states and commonwealths. New states are constantly added, and users may submit requests to add additional information to the app.
The app is free to download but contains additional in-app purchases for certain areas. Both monthly and yearly subscriptions are available to access complete sets of laws.
Free Legal Apps You Can Use Immediately
All of the apps reviewed had either limited functionality available for free, or they had free trials available. If you are looking for free apps for your law firm, it may be best to take advantage of free trials to see which apps are worth paying for.
If you are looking for free apps to boost your productivity, there are numerous apps available. These apps do not specifically target lawyers, however.
Conclusion
The apps in this article represent some of the highest-rated ones in the iPhone App Store. It is in no way an exhaustive review of every app on the market that may benefit attorneys. Which apps work best is also dependent on the needs of your practice and your firm.
About NBI
NBI offers a variety of CLE courses designed to help attorneys master the aspects of everyday legal practice. Whether you're looking to improve your financial analysis, wrestling with the demands of running a small law firm, or need marketing help, check out our professional & business skills catalog to start learning today!
This blog post is for general informative purposes only and should not be construed as an endorsement of any product, legal advice, or a solicitation to provide legal services. You should evaluate the suitability of any app or other product for yourself before you download it to your device, purchase it, or utilize it in any way. You should consult with an attorney before you rely on this information. While we attempted to ensure accuracy, completeness and timeliness, we assume no responsibility for this post's accuracy, completeness or timeliness.