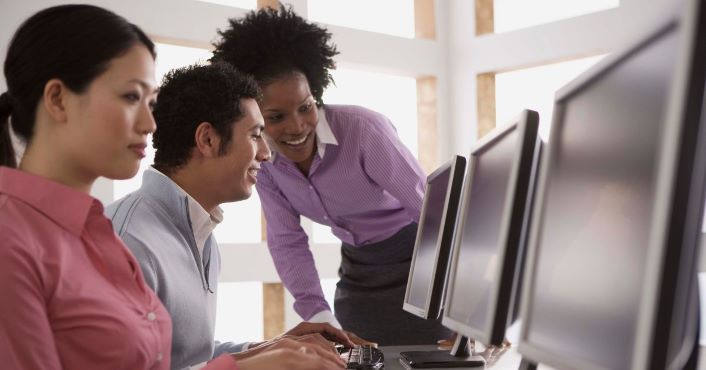 By: Brad Kelly, NBI Staff
Monday, October 3, 2022
Should Your Law Firm Use a Learning Management System?
Is it time for your firm to invest in a Learning Management System, or LMS, for training needs? Businesses of all sizes, and in all industries, are investing in them to efficiently assign training and track completion. Since delivering training via an LMS is becoming more common, more law firms are considering them. Though Learning Management Systems are most commonly used to deliver remote, online training, in-person training can be delivered via an LMS as well.
The pandemic has made remote learning more common, but even if your attorneys are in the office, remote learning may still be beneficial. Remote learning allows attorneys and support staff to complete training as they find time, as opposed to carving time out of their busy schedules and reducing their billable hours.
Although all of this may sound like a net benefit to your law firm, Learning Management Systems may not be the answer to all of your training needs due to the current state of the marketplace. Here are some things to consider before purchasing a Learning Management System for your law firm.
What is a Learning Management System?
A Learning Management System is an online portal to organize, deliver and track training. LMS platforms allow organizations of all sizes to efficiently deliver online training to their workers. Most LMS platforms consist of:
An administration portal to add, assign and track training
A learner portal to view and complete training
Course authoring tools to create training content
Companies of all sizes are using Learning Management Systems to deliver training. According to one source, 98% of large companies, 96% of midsize companies and 80% of small companies use LMS platforms to train employees, clients and others. Unsurprisingly, the COVID-19 pandemic has caused increased investment in Learning Management Systems to train staff remotely.
Though law firm adoption of Learning Management Systems lags behind other industries, more firms are investing in LMS platforms to train their attorneys and support staff based on job postings.
When do You Need an LMS?
Simply put, if tracking training completion takes up a significant portion of anyone's day at your firm, a Learning Management System may be something worth looking into. Tracking training completion in a spreadsheet may be inefficient, especially when it comes to reporting training to state CLE boards. Other solutions, such as firm CLE passes, may be more cost-effective, as outlined below.
Investing in an LMS shouldn't be a spur-of-the-moment decision. You need to think about how you plan on integrating any existing CLE training into it. You also need to consider how your staff can access it, and when.
Costs beyond the cost for the LMS platform also need to be considered. Hiring IT consultants to integrate your LMS platform into existing firm portals can prove expensive depending on the complexity of the build. Hiring an instructional designer to create new training typically isn't cheap. Costs can quickly add up.
Advantages of a Learning Management System
Utilizing an LMS to deliver your firm's CLE training can be advantageous in certain circumstances. From consolidation of training resources to creating customized training, a Learning Management System can be a wise investment. Here are some advantages to think about:
Consolidation of Training Resources
Are video courses, training plans and other resources living on different computers in your firm? If so, consolidating them in one place is advantageous when you quickly need to locate CLE resources. Scrambling to find materials when CLE reporting deadline periods are looming can be nerve wracking, to say the least.
Consolidating all of your training resources on one staff member's computer is a step in the right direction, but what if that individual is incapacitated? Learning Management Systems allow your firm to consolidate training materials in one place that is accessible to all.
Creation of Training Plans
If you hire junior associates with little experience, you may need them to take specialized CLE courses to build their skillset. Rather than having them seek out their own training, LMS platforms allow you to create specialized training plans for these associates.
When building the skillsets of first year associates, you may want their first course to cover substantive law in their practice area. After this, you can assign courses on motion practice, litigation techniques, or anything else that builds on the knowledge provided in the previous course.
Tracking Training Completion
Are you compiling completion of CLE courses in a spreadsheet? Manual data entry can be rife with errors, especially if the person compiling the information is a busy partner or paralegal who is already preoccupied with dozens of other tasks.
Learning Management Systems automatically track course completion, eliminating the time needed to transcribe data – along with the errors commonly associated with it. LMS platforms also have reporting functionality that allow busy law firms to get completion data at the press of a button.
Disadvantages of Learning Management Systems for Law Firms
Though there are benefits to investing in LMS, you need to take several things into account before you invest in a platform. Even though the price and the functionality may be agreeable at first, hidden costs and issues can turn your training solution into an unforeseen expense.
Increased Functionality Comes With Increased Cost
Learning Management Systems are typically priced on the number of active learners you plan on training. Though the cost for a firm with ten attorneys and four paralegals may seem reasonable at first, costs can quickly add up as your firm grows, or if you use your online learning platform to host free training for potential clients.
LMS platforms also come with basic course authoring tools to create training. The more expensive the platform, the more feature-rich the built-in course authoring tools. This is something you should ask about before purchasing a platform.
Compatibility With Outside Course Authoring Tools Varies
Modern online learning is typically created using outside course authoring tools, such as Articulate 360 or Adobe Captivate. These software packages create SCORM files. Though any contemporary Learning Management System should be able to host these courses, cheaper platforms typically make the course appear in a pop-up window of a pre-defined size. This can negatively affect the course experience, and sometimes even create technical difficulties.
Creating Effective Training Takes Time and Money
Creating effective training, be it video, e-learning or another delivery method, takes time. Though you may have attorneys on your staff who are highly effective teachers, they still have to handle their normal caseload. You can assign support staff to create e-learning, but they are also busy. Training creation is an acquired skill and may not be their strong suit.
To create the most effective training possible, you could hire an instructional designer who can work closely with a staff attorney to create training, but their services do not come cheap. Experienced instructional designers are capable of creating engaging e-learning-based CLE courses that closely adhere to adult learning principals and increase knowledge retention, but their hourly rate is typically $100-$150 per hour.
Few Legal Industry-Specific Learning Management Systems
Several industry-specific LMS platforms exist that come with pre-created courses that allow purchasers to begin training staff on day one. Though numerous industry-specific LMS platforms exist for HR training, manufacturing and others, few learning management systems currently exist for the legal industry. When investigating LMS platforms, always ask what sort of content the platform comes with. If you don't have time to create training in-house, or pay others to create it, many Learning Management Systems may prove suboptimal.
Lack of CLE Reporting Functionality
One of the advantages of purchasing CLE courses from a provider such as NBI is that credit reporting is made as simple as possible. If your state allows it, NBI reports course completion for you. If it doesn't NBI provides you with a Verified Certificate of Completion to make the process easier. Check out NBI's CLE requirements pages for more information.
If you use a Learning Management System for your training, you have to report CLE credit completion for your entire staff yourself, no matter which state you live in.
Alternatives to Learning Management Systems
NBI's Legal Team CLE Solution is an effective alternative to purchasing a Learning Management System and all of its associated costs. In addition to unlimited access to over 3,500 Live, OnDemand and Downloadable CLE courses, a firm subscription from NBI allows you to:
Register your team for courses
Track your team's course completion
Remind your team to request credit
Centralize credit tracking for your team
Report on course and CLE credit completion
A firm CLE pass has the functionality of a Learning Management System along with access to an extensive catalog of CLE courses, saving your firm both time and money.
Key Takeaways
Though many LMS platforms come with impressive functionality, it takes time and money to implement effective firm-level training with them. Firm CLE passes, such as ones offered by NBI, may be the most effective solution to law firm training needs in the long run.
---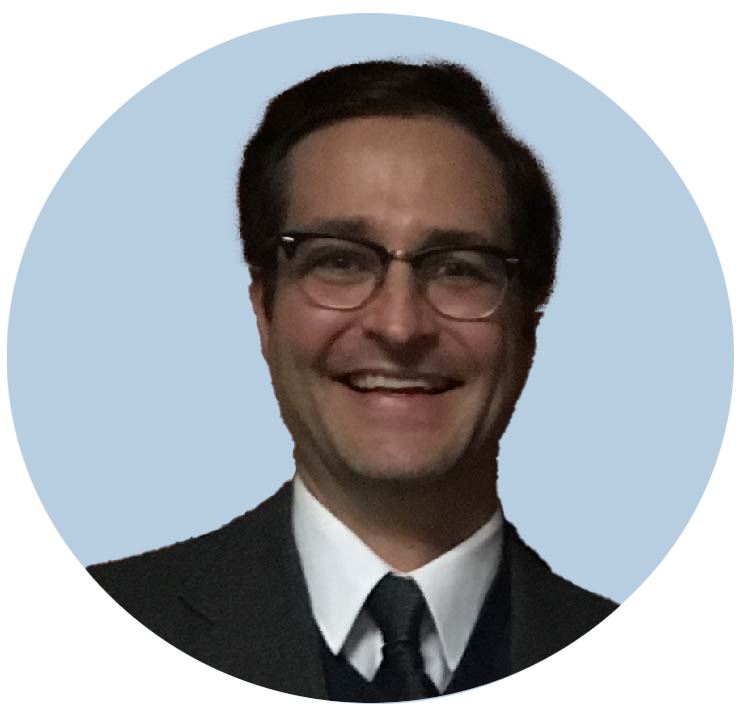 Brad Kelly has extensive experience working as an instructional designer in several compliance-driven industries – including the legal industry. He has reviewed, implemented and administered several different Learning Management Systems. As NBI's Content Strategist, he is passionate about providing knowledge the legal community needs to make informed decisions about training solutions.