By: Brad Kelly, NBI Staff
Tuesday, September 27, 2022
5 Online Marketing Mistakes Law Firms Make
You just launched a new practice. As a favor, your cousin made you a website. You have a Facebook and a Twitter account, but you're still figuring out how to use them. The office manager you just hired is patiently waiting for the phone to ring. You're not getting as many clients as you would like. What is the problem?
Online marketing for law firms is more difficult than ever, especially with ever-increasing numbers of attorneys in the United States. Your online marketing needs to be spot-on to originate enough clients to keep your firm solvent.
Law Firms are Online Businesses Too
One Justia study found that 78% of attorneys work for firms that have a website. 43% utilize social media for marketing purposes. The pandemic has made consumers more reliant than ever on the internet to shop for goods and services – including legal services. Is your firm making any of these online marketing mistakes?
1. Outdated Websites
The value of a good website has been common knowledge for the past 30 years. It's also common knowledge that websites go out of style, and that many clients will think less of your firm if your site is outmoded. One study showed that 81% of website users think less of a brand if its website is out of date.
Just because you're a law firm doesn't mean you should neglect smart phone users. According to the Pew Research Center, 85% of US adults own a smartphone. 57% of users would not use a business with a poorly-designed mobile site. Your firm website experience should be responsive across all devices, with a similar, high-quality feel.
Website builders such as Wix and Wordpress allow you to quickly create visually appealing websites that are also optimized for mobile experiences. For more information on how to create a solo and small firm practice website, look at this post in our Practice Tip Series.
2. Lack of Search Engine Optimization
No matter the device potential clients are using, Google is responsible for most searches. Your firm's website needs to be search engine optimized. Search engine optimization refers to the process of improving your site to increase the quantity and the quality of its traffic
Search engine optimization is an enigma for many – including marketing firms. Here is a list of things you can do to optimize your firm's website for search engines:
Make sure your site is mobile-friendly
Use keywords on your website
Ensure your site content is updated regularly
Confirm your site loads quickly across all devices
Ensure your site is easy to navigate
Create content on your site that others want to link to
Link each page of your site to others with relevant content
This informative post goes into greater detail on what law firms need to do to optimize their site for search engine results.
3. Improperly Using Social Media
Social media is an increasingly popular marketing tool. 81% of solo attorneys and law firms maintain a presence on at least one platform. Only 51% of lawyers use social media to build a client base, however. Since 72% of US adults utilize social media in some form, you may be missing out on landing new clients if you aren't using it to grow your practice.
Does your firm post on multiple social media platforms? According to one study, 56% of US adults have accounts on multiple social networks. The more platforms you utilize will increase awareness for your services.
Which platforms people use also varies by age, gender and other demographic factors. For example, individuals with incomes more than $75,000 per year are more likely to used LinkedIn compared to other earning brackets. Older Americans are much more likely to use Facebook than LinkedIn. Knowing your client base can help determine which platforms you should focus on first.
Take a look at this post on social media marketing for lawyers for more information on maximizing your firm's social media outreach.
4. Not Taking Advantage of Content Marketing
Content marketing is creating resources for potential clients that provide helpful information on topics that matter to them. It does not entail directly selling your services to them. If real estate law is part of your practice, creating a blog that contains helpful information on legal issues surrounding real estate purchases is an example of this.
Though clients may not retain your services right away, they will remember you when they need legal assistance since you have already provided them value. Examples of content marketing include:
Blogs
White papers
E-books
Webinars
Social media posts
Podcasts
Your firm's marketing efforts should be more than just an effort to get clients to retain your services. You need to be an authority on information potential clients want to know.
5. Ignoring Your Marketing Strategy
Updating all of these things is ultimately an exercise in futility without a marketing strategy. Much like negotiation, litigation or any other legal task, you need a strategy to guide your efforts – even if you have to make adjustments as you go.
A marketing strategy is more than just a marketing plan. Think of a marketing strategy as your firm's overall goals for marketing. You may want to grow an existing practice. Perhaps you want to originate more business in a different practice area. Maybe you want to open a branch office in another city. These are all marketing goals.
Marketing plans are the actionable step your firm takes to achieve these goals. If you want to originate more business in a new practice area marketing plans could include:
Starting a new practice area-specific blog
Advertising on social media platforms your clients are most likely to use
Optimizing your new practice area website pages for search engines
Get Educated
NBI offers a variety of CLE courses designed to help attorneys master the non-legal aspects of everyday practice. Whether you're looking to improve your financial analysis, wrestling with the demands of running a small law firm, or need marketing help, check out our professional & business skills catalog to start learning today!
---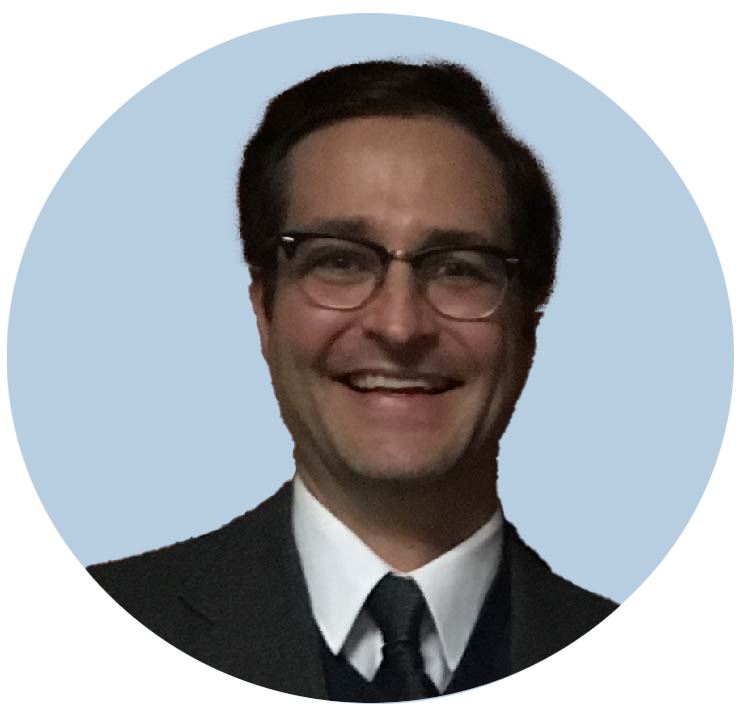 Brad Kelly is NBI's Content Strategist, Writer and Editor. He provides attorneys with timely, relevant information that helps them advance their law practices. In his free time he enjoys hiking, cycling and renovating old houses.