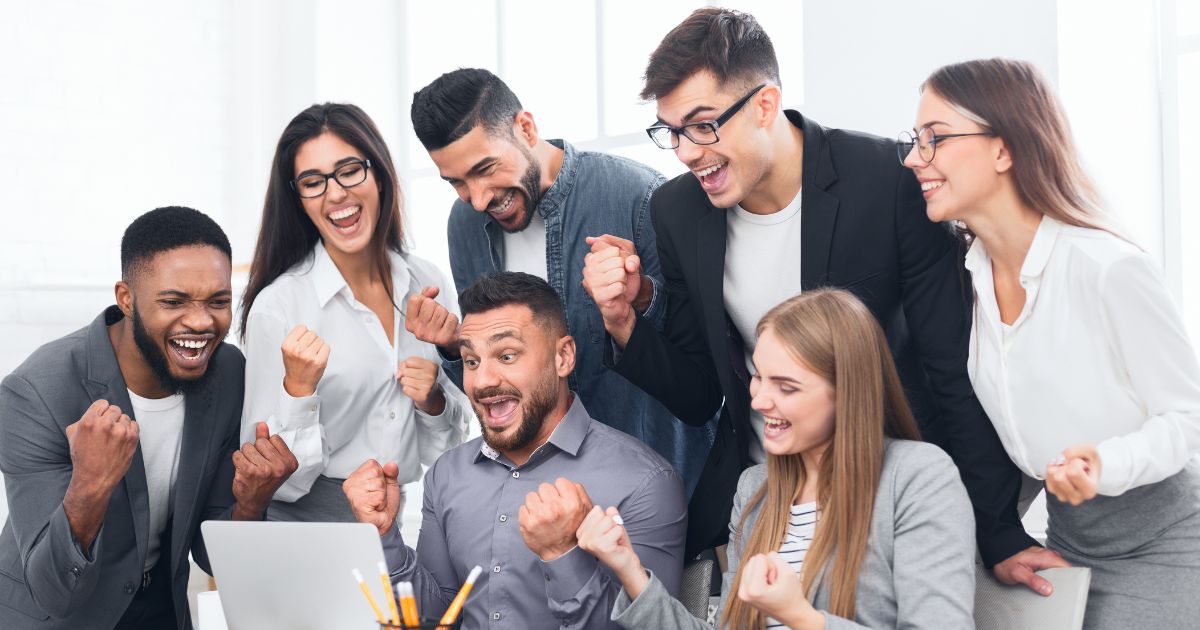 By: Brad Kelly, NBI Staff
Monday, September 19, 2022
Check Out NBI's New CLE Requirements Pages!
NBI has made it easier than ever to stay on top of your CLE requirements! Starting today, you can access newly redesigned state CLE requirements pages to see what your state's MCLE requirements are at a glance. Quickly scan temporary rule changes, reporting periods, specialty credit requirements and more. Be sure to bookmark your state's page for a quick and easy CLE requirement reference.
What's Changed?
Each state's page has been updated so you can easily check the following:
What the reporting deadlines are
How many credits you need to stay compliant
What formats are allowed, and how many credits of each you can take
Answers to the most common accreditation questions you ask our team
An all-new section for newly admitted attorneys
Let's quickly go through each section to learn more.
Temporary CLE Rule Changes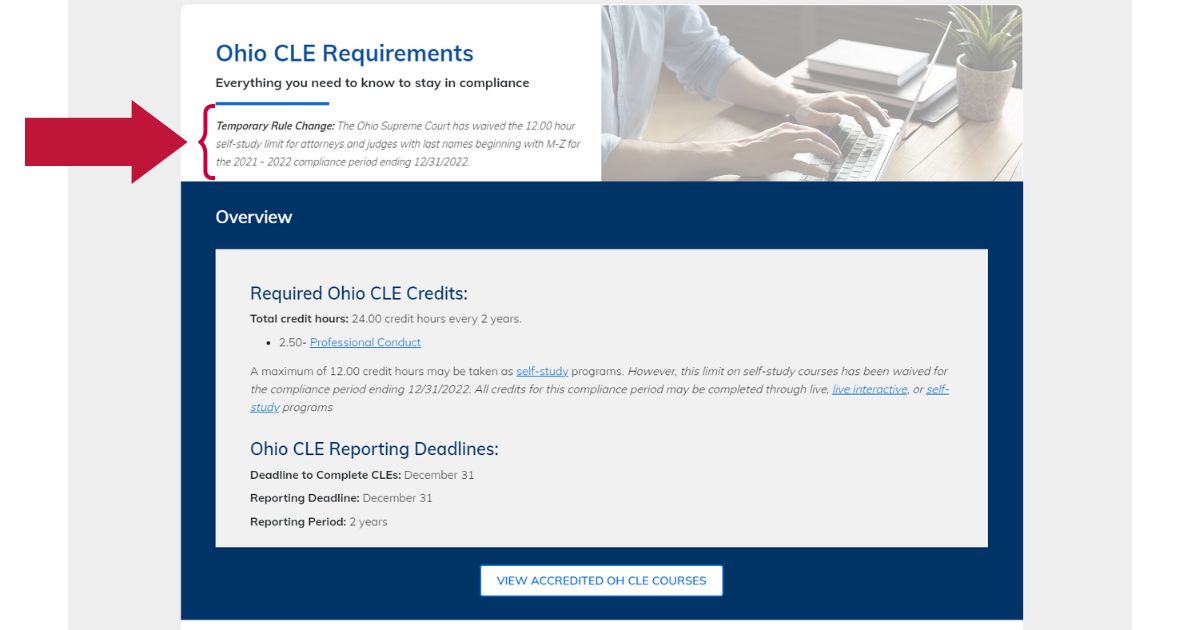 In this never-ending age of COVID-19, many states continue to issue or extend temporary rule changes. To quickly keep tabs on these sometimes spur-of-the-moment changes, all you have to do is look at the top of the page to see what temporary changes are currently in effect. NBI's team updates this section in real time so you have one less thing to keep track of.
MCLE Credit Requirements, in Brief
In this section, you can quickly check total credit hours, reporting periods, allowed formats and reporting deadlines. You can also start looking for accredited courses here.
Common Questions About Continuing Legal Education Rules and Regulations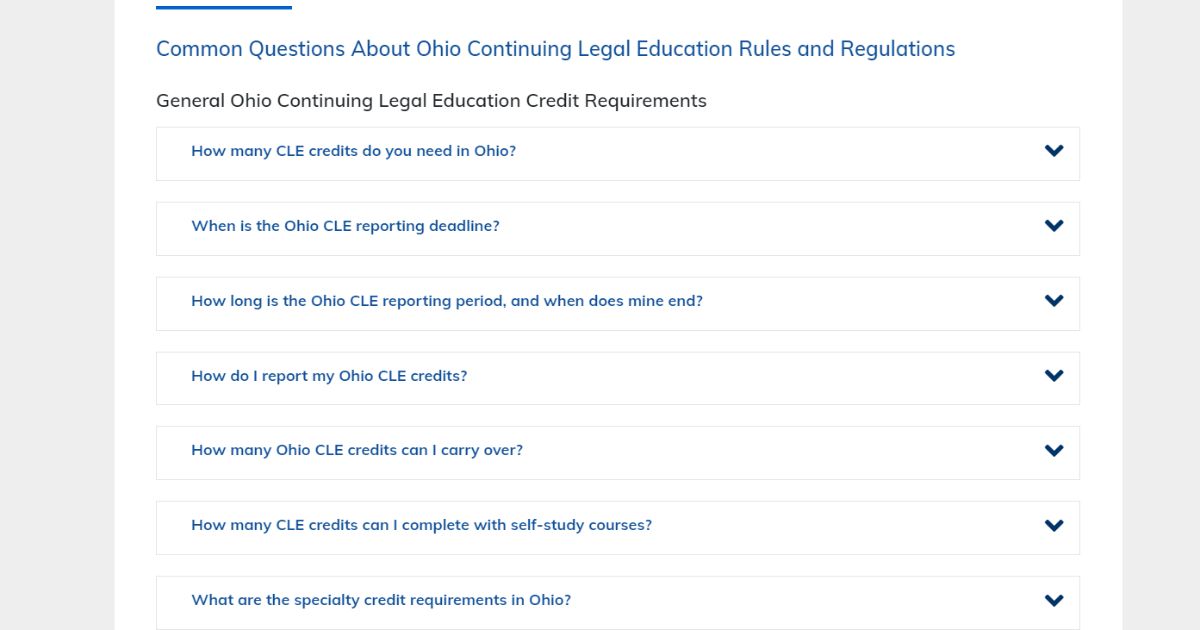 You can find answers to your most commonly asked CLE questions here. We have compiled a comprehensive list of things our accreditation team gets asked every day, and have provided concise yet comprehensive answers so you can quickly find the information you need. If you have CLE questions, be sure to check this section first.
Newly Admitted Attorney CLE Information

If your state has requirements for newly-admitted attorneys, you can find answers to the most commonly-asked questions in this section. From special credit requirements to carryover allowances, consult this section before you take any CLE courses.
Your One-Stop CLE Accreditation Resource
Our team constantly updates our MCLE pages to provide you with easy-to-find information on all your accreditation requirements. Take keeping up with CLE accreditation information off your never-ending list of to-dos by taking advantage of our state CLE requirements pages. Be sure to bookmark your state's page to ensure you stay on top of all your MCLE requirements!
---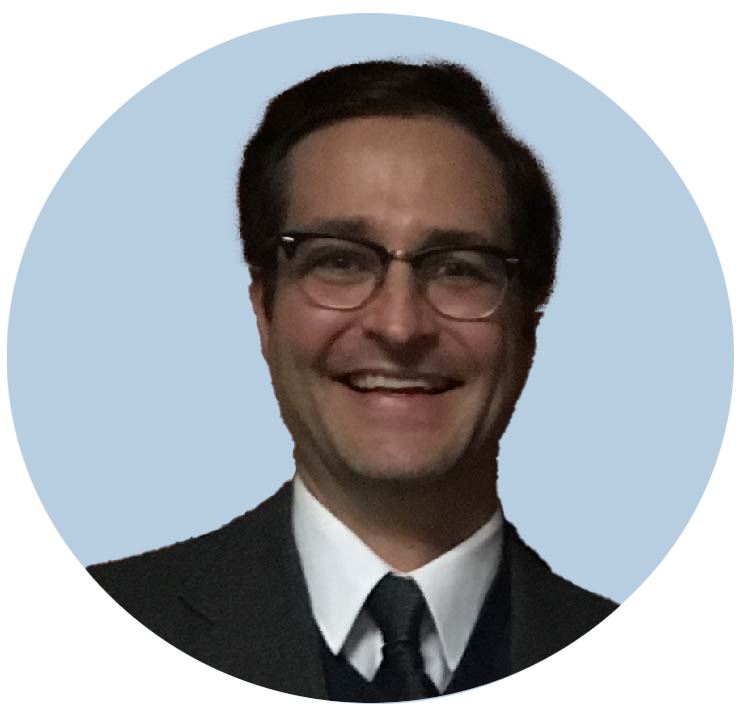 Brad Kelly is NBI's Content Strategist, Writer and Editor. He provides attorneys with timely, relevant information that helps them advance their law practices. In his free time he enjoys hiking, cycling and renovating old houses.