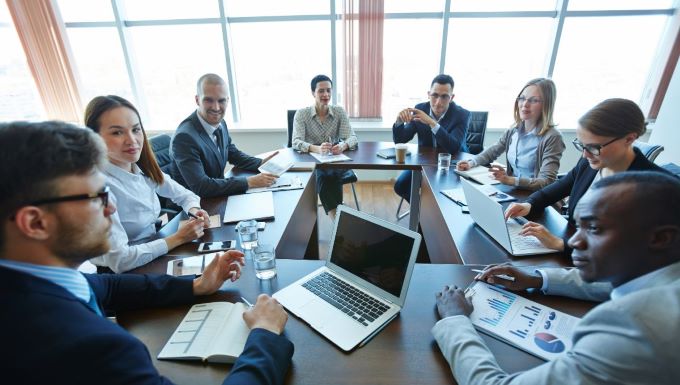 By: Brad Kelly, NBI Staff
Friday, August 26, 2022
Thinking About Becoming Corporate Counsel? Here's What You Need to Know
Making the switch to in-house counsel is an increasingly popular option these days. From better work-life balance to a more interesting mix of projects, more attorneys than ever are interested in doing something beyond traditional firm, solo or small practice life. Though these things may sound enticing, here are some things you should keep in mind before you start sending off resumes and make the switch to corporate law and life.
What Does In-House Counsel Do?
Simply stated, corporate counsel protects the legal interests of a business. They are typically involved in all stages of the decision-making process, advising on the legal risks associated with various actions. General counsel typically are associated with the highest-levels of the company. They advise boards of directors and often report to senior business leaders.
Corporate Counsel Legal Duties
Corporate counsel duties are varied. They draft, review and negotiate contracts and business agreements, making sure their company's interests are protected to the greatest extent practicable. Corporate general counsel also provide legal advice on things related to employment law. If HR departments must discipline employees, terminate their employment or make any other personnel decision that involves legal risk, in-house counsel are promptly brought in to provide legal advice.
Non-legal Duties of In-House Attorneys
In addition to legal duties, corporate counsel often perform non-legal duties. Since they report to the highest levels of the company, their advice often goes beyond just legal strategy. Their input and experience is often taken into consideration during all aspects of the business decision-making process.
Who the Client is – and Isn't
Corporate attorneys represent the organization. According to the ABA Model Rules of Professional Conduct, "A lawyer employed or retained by an organization represents the organization acting through its duly authorized constituents." It is important to keep in mind that in-house counsel are not the personal attorney of the CEO or other executives, unless specifically retained as such, and no conflicts of interest are present. If corporate counsel notices the CEO or anyone else violating the law, or acting in a fashion that doesn't represent the best interests of the company, they are obliged to represent the organization.
In-House Counsel Salaries
According to Robert Half Talent Solutions, corporate counsel with up to 3 years of experience can earn between $76,000 and $127,000 per year. Attorneys with a similar level of experience can expect to earn between $85,500 per year and $133,750 per year working for a law firm, though the gap between the two tends to favor in-house counsel as they gain more experience. While in-house counsel with this level of experience earns less than their law firm counterparts, they tend to work slightly fewer hours. On average, firm lawyers work 54.8 hours per week, while in-house counsel works 47.2 hours per week.
It goes without saying, but corporate counsel does not have to worry about landing clients and increasing billable hours. This may lead to lower stress levels and decreased burnout. According to a Bloomberg Law study, 81% of in-house attorneys are satisfied with their job, as opposed to just 51% of law firm lawyers with similar levels of experience. Rates of burnout roughly equal out when attorneys in both spheres have been in practice for eight or more years, however.
Where to Find Corporate Counsel Law Jobs
Many non-attorney-specific job posting sites are excellent places to find in-house lawyer positions. Indeed, LinkedIn, ZipRecruiter and others are all excellent places to look, given the right search parameters. As of August 2022, there are over 63,000 open corporate counsel positions on ZipRecruiter alone.
Attorney and corporate counsel-specific sites, like GoInhouse, the Association of Corporate Counsel, and Robert Half are all excellent places to look for in-house positions, as well.
Corporate Counsel Associations
The Association of Corporate Counsel is an organization that exists to promote "the common professional and business interests of in-house counsel who work for corporations, associations, and other organizations through information, education, networking, and advocacy." They have been in operation since 1981, and have international, state and city-specific chapters.
The Minority Counsel Association promotes "the hiring, retention and promotion of diverse attorneys in corporate law departments and law firms." They were founded in 1987. They are committed to advancing diversity, equity and inclusion in both in-house counsel roles and in the corporate world in general.
Resume Tips
Corporate counsel are very much generalists, and they provide advice on topics as varied as workers' compensation laws to litigation strategy and support to outside counsel during business disputes. When crafting your resume, you should focus on showing the breadth of your experience rather than one or two specializations, unless the job posting asks for this.
It can be helpful to highlight relevant Continuing Legal Education courses. NBI has an industry-leading CLE course catalog that provides attorneys with thousands of courses in a wide variety of civil practice areas.
Corporate Counsel Interview Tips
Corporate counsel interviews differ from traditional law firm interviews in a few ways. First, interviewers do not just focus on your legal knowledge. Many interviewers are executives and other non-attorneys, so they will focus more on how your knowledge and expertise can advance the interests of the organization. They may also analyze how well you can explain complex legal topics to a non-lawyer business audience. Though you may want to tell war stories to highlight your experience, non-attorney interviewers may not find them relevant.
Barker Gilmore has put together a list of common interview questions you may face during in-house counsel interviews. They range from general interview questions to things specific to corporate practice. Be sure to practice your answers before your next interview.
Is In-House Counsel Practice Right For Me?
Though salaries may be lower, attorneys serving as corporate counsel report higher degrees of job satisfaction and lower rates of burnout during the first eight years of their careers. They also work on a wide variety of projects that span several practice areas. If this sounds intriguing, then serving as in-house counsel may be the right career move for you.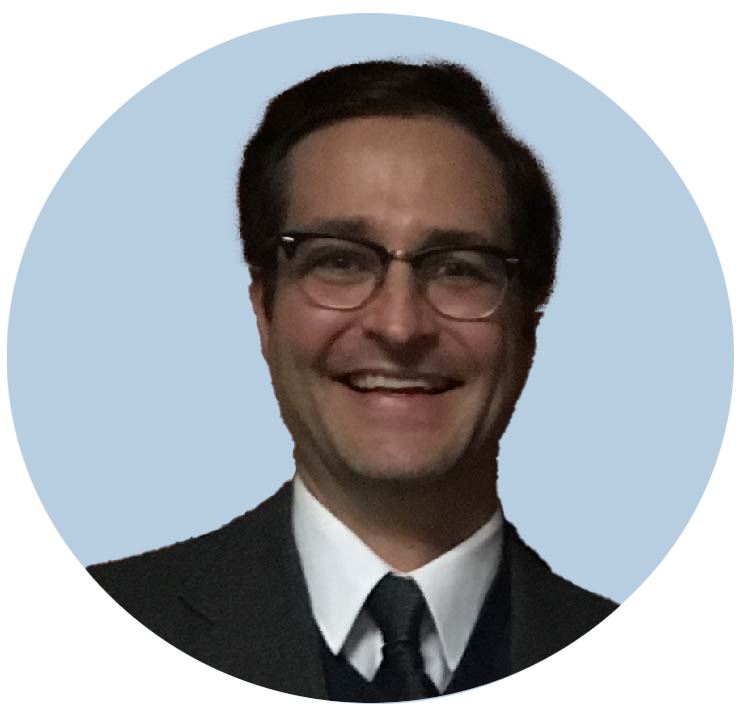 Brad Kelly is NBI's Content Strategist, Writer and Editor. He provides attorneys with timely, relevant information that helps them advance their law practices. In his free time he enjoys hiking, cycling and renovating old houses.