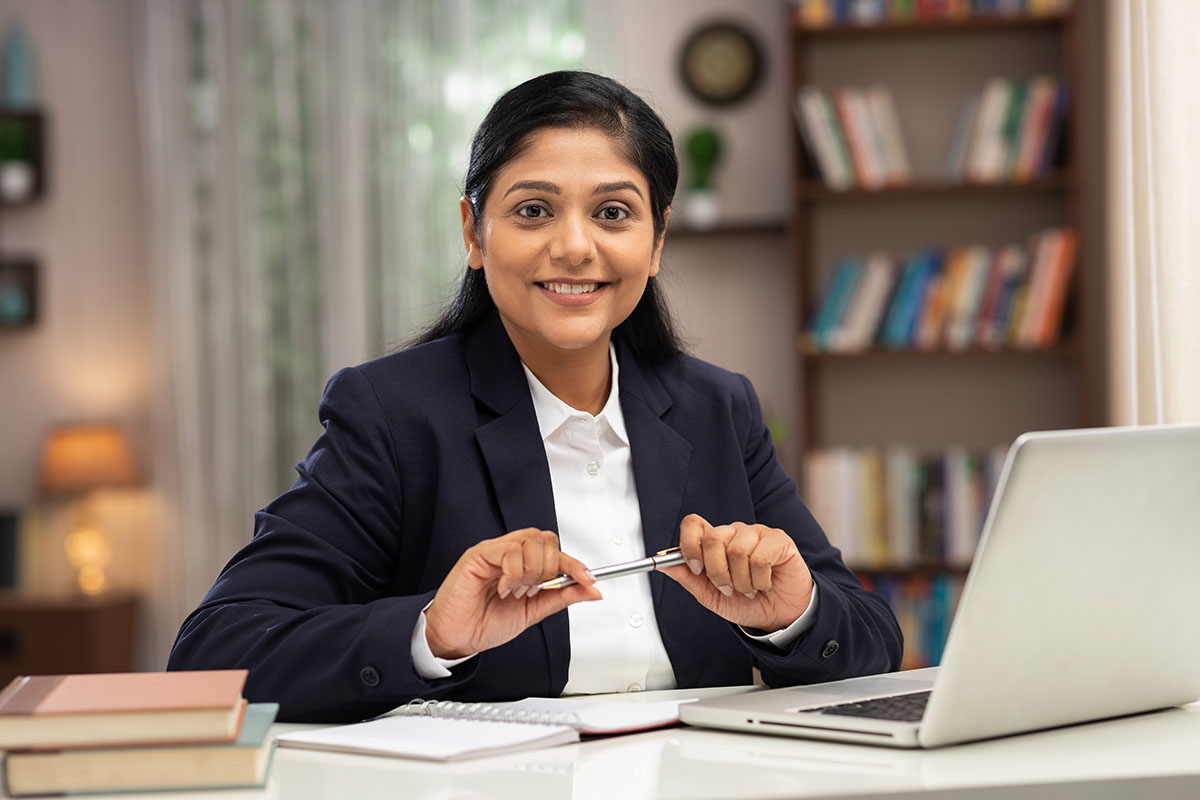 By: The NBI Team
Thursday, April 21, 2022
Legal Industry Trends to Watch in 2022
Like many other industries, the legal industry has spent the last two years navigating a wave of unprecedented changes, both temporary and permanent. This year, we enter year three of the COVID-19 pandemic. And although the pandemic slowed, its impact can be seen in workplaces across the country.
In 2022, attorneys must adjust to multiple new workplace trends in legal practice, many of which were spurred by the pandemic. New trends in legal technology are particularly important. This includes advances in cloud-based software, artificial intelligence, remote working, and social media. Aside from technology, many lawyers have noticed that a new type of litigation has emerged: COVID-19 litigation.
In all, legal professionals are beginning to embrace a very different way to practice law in 2022. It would seem that the business of law is returning to a new normal with key trends in tow. Below are five of these trends to watch out for in 2022.
Remote Work

Inviting clients into an office space has been a longstanding tradition for law firms. Everything from the location to the interior design of a law office has served as an important part of the client experience. However, in 2020, attorneys were forced to create a new type of office: a virtual one.

For much of 2020 and parts of 2021, attorneys provided legal services, including meeting with clients and appearing in court, via video conference. Both courts and attorneys invested in technology to help create remote courts and offices.

This year, although court appearances have largely gone back to normal, many attorneys still plan to work remotely at least some of the time. In fact, surveys show that hybrid legal workplace models will be most common. Beyond law practice, a 2021 Microsoft report found that a strong majority of employers plan to implement a hybrid working model.

Although the legal process presents unique challenges for attorney employees, it seems that the legal industry will experience a push for more remote work.

COVID-19 Litigation

During the COVID-19 pandemic, companies and other employers were required to implement various new policies and practices to protect employees and customers in the workplace. Some of these policies and practices include, but are not limited to:
COVID-19 testing and tracking;
Maximum capacity rules;
Employee quarantines;
Mandatory leave for positive tests, vaccination, and vaccine side effects;
Vaccine mandates and exceptions;
Distance requirements; and
Accommodations.
In addition, hospital employers implemented new policies and practices for health care workers, laid certain workers off, asked others to work additional hours, changed payment practices, and terminated employees who refused to get vaccinated. Outside of the healthcare industry, companies across the United States were forced to make changes to production levels which gave rise to new contract disputes.
Litigation arising from COVID-19's requirements and how employers responded to those requirements is one of the largest litigation trends of 2022. Lawsuits will range from tort and wrongful death to breach of contract and constitutional challenges. This presents new opportunities for attorneys, but also new headaches for in-house legal departments.
Cybersecurity
In law practice, cybersecurity software protects important client information including information related to their case, personally identifying information, and financial information (such as account numbers).
The sharp increase in remote offices has required attorneys to digitize more client documents and share more information with colleagues and clients online. This increase has created more opportunities for data breaches and increased the need for cybersecurity software.
Last year, the National Law Review reported that, according to the ABA TechReport 2020, less than half (43%) of lawyers used file encryption. The next year, the ABA TechReport 2021 reported that this amount increased to 50%. According to the 2021 report, other cybersecurity investments also increased.
In 2022, attorneys can expect to invest even more of their law firm's budget into cybersecurity software to safeguard against hacks, breaches, and other attempts to steal privileged information. This might include general security software, encrypting software to protect specific documents and website security software.
Artificial Intelligence
One of the most interesting technology trends in law practice is artificial intelligence. Artificial intelligence (AI), often referred to as machine learning, will continue to impact law firms in 2022 by automating the repetitive clerical tasks that would usually take up hours of billable time every week. AI technology will generally come in the form of highly advanced practice management software. Similar to other software currently in the legal market, AI software will help attorneys focus their efforts on enhancing the client experience, providing legal services, and exploring expanded or alternative legal services.
On the other hand, certain legal technology has the potential to replace the need for additional counsel or legal support staff, like paralegals. In 2022, attorneys will have to determine whether they will invest in this new wave of software and how that will impact personnel needs.
A New Focus on the Client Experience
A side effect of trends in legal technology is an even more important legal trend: a renewed focus on client experience. The client experience is the most important aspect of an attorney's law practice because it provides return business and improves the law firm's reputation. Ultimately, it helps the law firm continue to grow its book of business while relying less on paid advertisements and online marketing.
In 2022, law firms of all sizes will increase their focus on providing the best client experience by using practice management software that can do the following:
Automate client communications;
Automate scheduling;
Guide clients through administrative tasks;
Automate file upkeep;
Create alerts for both client and attorney deadlines;
Organize client files;
Track billables hours;
Issue invoices; and
Draft appropriate retainers and other contracts.
With these tasks automated, attorneys will spend more time communicating with clients and managing core case responsibilities. Although these advancements will increase monthly subscription costs, they will likely decrease other costs and allow law firms to increase their client capacity.