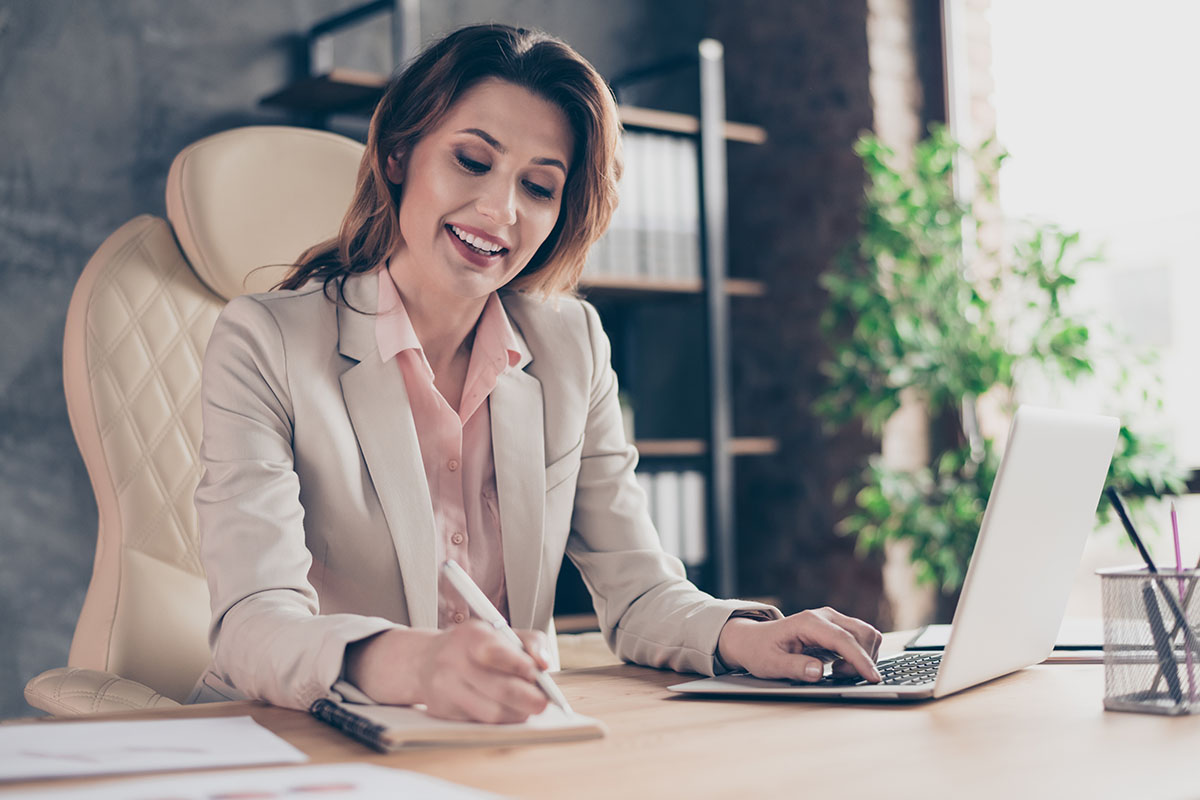 By: The NBI Team
Tuesday, March 29, 2022
3 Online CLE Courses Every Lawyer Should Take in 2022
In recent years, attorneys have had to navigate new and changing legal ethics requirements while adjusting to an increasingly virtual profession. In fact, during the COVID-19 pandemic, law practice became almost completely virtual for attorneys in almost every practice area.
New continuing legal education (CLE) requirements include Diversity, Equity, and Inclusion (DEI) credit requirements, technology education requirements, and even practice management requirements. At the same time, advancements continue in legal tech and online marketing. And these advancements show no sign of slowing down in 2022.
To help lawyers keep their law firms competitive, we're hosting live online courses on the most important and quickly developing topics. Below are 3 CLE courses that every lawyer should take in 2022.
Format: Live Video Webinar
Duration: 1 hour
CLE Credits: Varies, please review your state's accreditation
Date: Friday, April 8, 2022
Time: 11:00 am - 12:00 pm Eastern
As a topic, bias in the law has garnered much attention in recent years. Since 2020, multiple states have added DEI, bias, or discrimination CLE requirements. While states like Colorado have made DEI a general requirement, others, like Washington, have made DEI an ethics CLE requirement. California recently increased the elimination of bias requirement and created a subtopic requirement for implicit bias.
Of course, lawyers in different practice areas will encounter bias and discrimination in different ways. However, over a dozen state bars have determined that all lawyers, regardless of practice area, have a professional responsibility to be aware of and understand bias in their law practice.
"Understanding Bias in the Law: A 360-Degree View" provides foundational knowledge about unconscious bias in legal settings. This course is for every lawyer looking to understand what unconscious bias is, how to recognize it in others, and how to prevent unconscious bias from negatively impacting their legal practice.
Additionally, this course provides real-life case studies of how unconscious bias impacts the following areas of law practice:
Writing
Litigation
Hiring Decisions
Attorney Evaluations
Team Dynamics
Format: Live Video Webinar
Duration: 3 hours 15 minutes
CLE Credits: Varies, please review your state's accreditation
Date: Thursday, March 31, 2022
Time: 2:00 pm - 5:15 pm Eastern
Today, although legal technology has improved legal practice in many ways, it has also posed new challenges for communication privacy. Events like mistaken communications or computer hacks can present serious ethical issues for attorneys who have two key communication responsibilities under the ABA Model Rules of Professional Conduct:
Rule 1.4 requires attorneys to keep their clients reasonably informed of the status of their case. Rule 1.4 has additional communication responsibilities. For this reason, lawyers spend a good portion of their time ensuring that certain communications reach their clients either directly or via email, text, or other electronic means.
Rule 1.7 requires attorneys to keep client information confidential. Lawyers cannot share client information or information about their client's case without informed consent. Client privacy is one of the most important, if not the most important ethical responsibility a lawyer has. Attorneys must guard their client's privileged information in order to provide high-quality legal services.
If either of these rules is violated, lawyers can face serious professional responsibility consequences. Unfortunately, violations often occur when client information is disclosed inadvertently via an accidental text message or email, a computer hack, or some other data breach.
Our latest CLE on this topic provides communication best practices to help safeguard information against honest mistakes and criminal activity. In this course, attorneys will learn how to:
store data safely;
review email practices within their law firm;
use messenger apps safely and compliantly; and
develop strategies to prevent cyber attacks.
Format: Live Video Webinar
Duration: 3 hours 15 minutes
CLE Credits: Varies, please review your state's accreditation
Date: Wednesday, April 13, 2022
Time: 1:00 pm - 4:15 pm Eastern
Online marketing for lawyers is essential for law firms, but it comes with its own ethical challenges. It has provided countless new avenues for communication, which certainly helps with marketing efforts. However, such high volumes of communication also inadvertently lead to ethics violations. Common avenues of communication include social media platforms, website live chats, and other direct messaging applications.
Ethics violations can range from client solicitation and unintentional attorney-client relationships to receiving information that poses conflicts of interest. Still, lawyers must be able to continue to use online marketing to grow their firm and compete in a busy legal market.
In "Legal Ethics: Avoid Complaints with Better Communication," our instructors provide important best practices and guidance to help attorneys navigate online communications with prospective clients. This 3 hour and 15 minute ethics CLE course will cover the following topics:
Legal websites
Marketing statements
Online client intake
Client management
Client testimonials and reviews
Avoiding misleading statements online
Using social media
Active client communications
Regardless of the practice area, this ethics CLE course will provide ambitious lawyers with the skills and knowledge necessary to successfully navigate marketing communications, prospective client communications, and active client communications in a virtual setting.