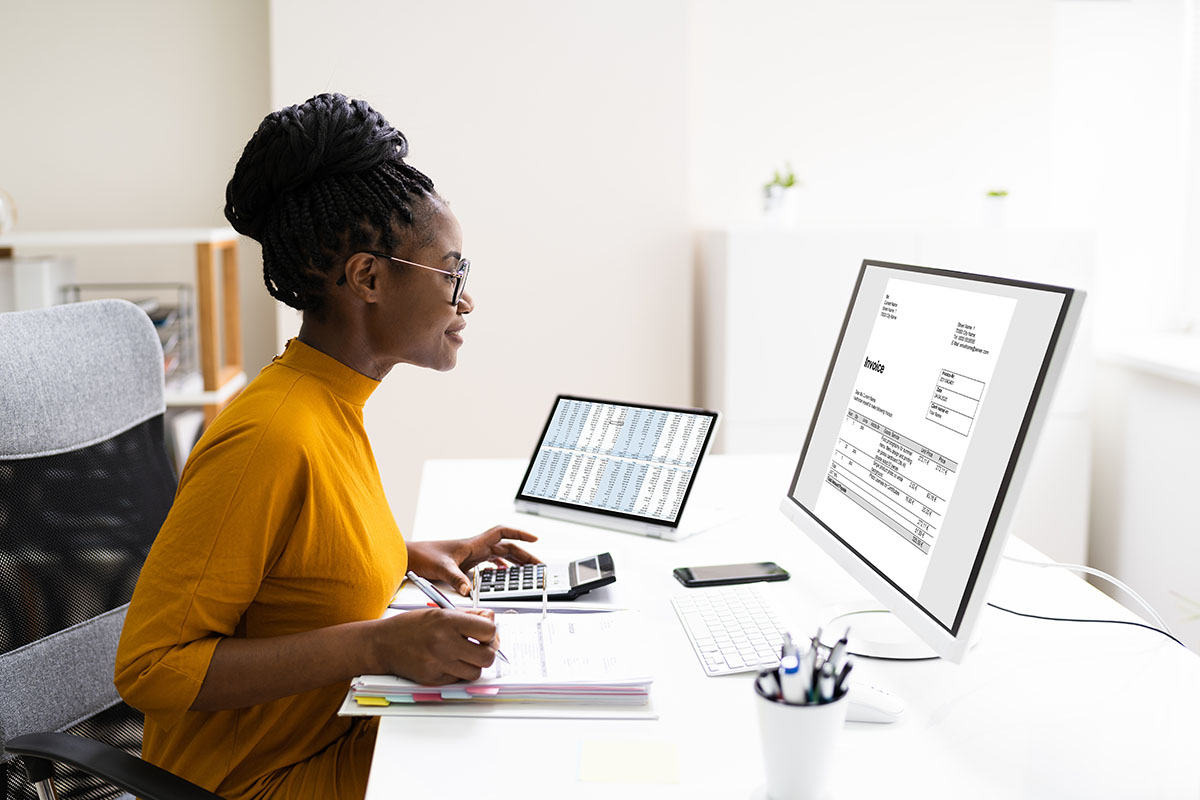 By: The NBI Team
Tuesday, March 15, 2022
Practice Tips Series: Law Practice Management Software
Law practice management software, sometimes called a practice management system, saves time, ensures accuracy, and allows law firms to focus on providing legal services. Practice management systems vary in capabilities, price and user experience. In this article, we cover the basic types of practice management software, and provide tips to help you choose the best software for your law firm.
Law Practice Management Software Defined
Law practice management software automates administrative tasks that a law firm would usually complete manually. Today, lawyers and law firms have a wide variety of types of management software to choose from, including accounting and billing software, client management software, document management software, time tracking software, among others.
Basic Types of Law Practice Management Software Solutions
Below are the most common types of law practice management systems:
Billing Software

Billing software automates billing procedures for the law firm. Great billing software will create and track invoices and expenses, automate trust accounting, accept payments, and integrate with other software such as time tracking software.

Case Management Software

Case management software digitizes case files. It tracks and organizes client intake, client communications, case developments, and other administrative duties related to legal matter management.

Document Management Software

All law practice involves large amounts of paperwork. Throughout representation, clients, opposing parties and third parties must sign documents and complete tasks in writing. This may include signing representation agreements, releases of information, affidavits, or settlement agreements.

Document management software facilitates online signatures, and digitizes and organizes documents so that all documents are placed in appropriate client files.

Online Payment Software

Online payment software allows clients to pay their invoices online. Online payment software should integrate with financial accounts and allow you to save client contact information so that they can pay using a client portal.

Time Tracking Software

Time tracking software automates the time tracking process by allowing attorneys and their staff to enter time and designate the type of client service provided. Time tracking software should also calculate the cost and integrate with billing and client management software.

All-in-One Legal Practice Management Software

In addition to specialized software tools, all-in-one law practice management software also exists. Good all-in-one software has capabilities to manage all core administrative aspects of law practice.
Small Law Firm Legal Software
Solo practitioners and small law firms need law practice management solutions at a reasonable price point. Although most software solutions provide multiple packaged subscriptions, some are more friendly to small firms.
Below are four popular law practice management software solutions with small and solo firm options:
How to Choose The Right Software Solution for Your Firm
There are now dozens of law practice management software solutions on the market. Below are 5 steps to help you choose the best software system for your law practice.
Determine Your Firm's Needs

Before deciding which kind of legal software is most appropriate for your firm, you must determine what your firm's needs are. To do this, consider the following law firm characteristics:
Number of employees
Types of employees
Number of clients and legal matters
Monetary value of each client
Average length of the representation
Future or projected growth
Practice area
Determining your law firm's needs will help you decide who needs access to the software and what types of solutions are necessary for the firm to accomplish its business goals.
Audit Your Current Software
Today, most lawyers and law firms have invested in some type of software, such as Quickbooks, or time tracking software. Because legal management software tools vary in their ability to integrate with other software programs, it's important to audit your current software.
When auditing your current software, consider whether you'd like to keep your current software, whether you're bound by a long-term software agreement, and whether your current software will integrate other software solutions. You may find that although you prefer a particular software, it may not integrate with other software you already have.
Choose Your Budget
Once you understand your firms needs and your current software, you can decide how much you'd like to invest in a new software solution. Although pricing varies depending on the package most practice management software subscriptions start between $30 and $50 per month.
When deciding how much to invest, consider your firm's current key performance indicators (KPI's), your monthly spending budget, the size of your firm, and which add-ons you may need.
Review Competitor Packages
Each legal management software company has created packages that fit certain needs. While some packages include everything from document management and client management to SMS text capabilities, others only include the essentials.
Once you've determined your needs, create a checklist of software capabilities you need and review each competitor's package. If you realize you're missing just one capability, reach out to the company. They may have add-on options.
Ask for a Demo for at Least Three Options
Aside from quality and capabilities, it's important to enjoy the user experience of your law practice management software. Unlike other factors, user experience is partially based on personal opinion.
So, before deciding which software to invest in, request a demo from your top three choices. During the demo, consider whether the software is intuitive. Whether a software is intuitive will depend on factors such as:
How the dashboard is organized;
How the menus are organized; and
How easy it is to create a new document or complete a specific task.
Conclusion
Legal practice management software helps attorneys save time and focus more on providing legal services to clients. High quality software also improves the client experience by making it easy for clients to complete tasks, communicate with their attorneys, and understand the status of their legal matter.
In today's legal market, practice management software is necessary to compete for clients. So, if you're in the market for new software, consider your firm's needs, software, and budget. Review competitor packages and be sure to schedule demos.
NBI offers a variety of CLE courses designed to help attorneys succeed in their everyday practice. Whether you're looking for how to run a thriving small firm or are wrestling with the demands of growing your small law firm, check out our law practice management catalog to start learning today!