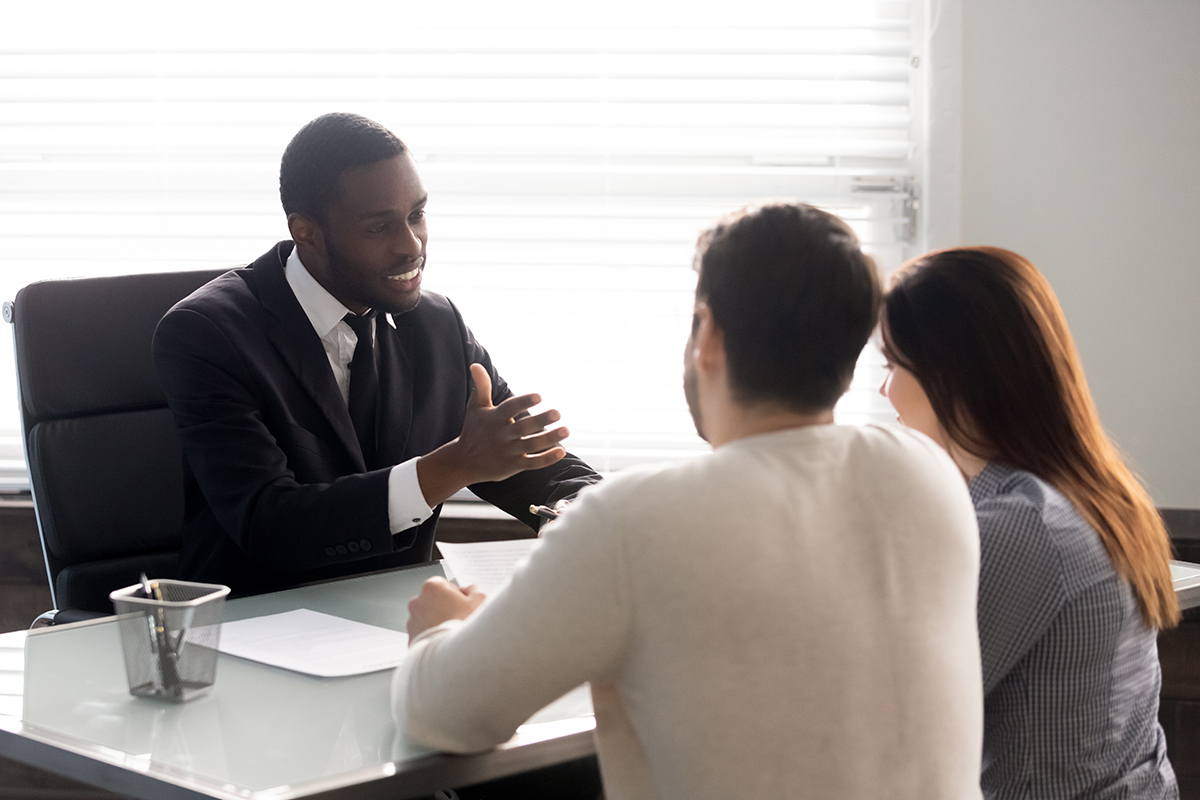 By: The NBI Team
Monday, February 28, 2022
Practice Tips Series: How to Start a Law Firm
What you need to know about starting your own law firm.
Starting your own law firm is a significant undertaking. It's full of twists and turns that most associates will never experience. If you're opening a law practice in a small town, renting a shared office space in a big city, or offering your legal services online, there are some things you'll want to know. In this article, we're sharing four things you should know about starting your own law firm.
In this article:
Creating a Business Plan for a Law Firm
Choosing a Business Structure
Do You Really Need Office Space?
Software Needs vs. Software Wants
Creating a Business Plan for a Law Firm
Just like any other business endeavor, a legal practice requires a business plan. A business plan lays out important groundwork for your law practice. Through a business plan, you should be able to understand your firm's business model, your strategy, and your budget.
What to Include in a Business Plan
Your law firm business plan should include the following information:
Executive Summary

The executive summary communicates why you are starting your law firm. This section should include your law firm's mission, goals, values, and what makes your legal services unique.

Law Firm Description

While the executive summary is more inspirational, the law firm description includes the basic who, what, when, and where of your firm. In this section, you'll be able to answer questions such as:
What types of legal services or practice areas will you provide?
Who is employed at your law firm and how do you plan to grow?
What are your practice areas and clientele?
Market Analysis
A market analysis details who your ideal potential clients are, who your close competitors are, and some projections. Your market analysis should also include a description of the market size specific to your area of law practice.
Organization and Management
The organization and management section of your business plan provides your law firm's management structure. Each person named in this section must have a profile describing their role and qualifications.
Services
The law firm services section of the business plan describes which legal services your firm will provide and how those services will separate the firm from other competing firms.
Marketing Strategy
The marketing strategy of a business plan lays out your marketing plan and your strategy for acquiring clients. It should also include marketing goals, what makes your firm unique, and how you will communicate your firm's value to potential clients.
Financial information
Financial information includes your predicted law firm startup costs, a cash flow statement, financial and budgeting goals, and projections. When writing this section, be as accurate as possible, and lean towards overestimating costs rather than underestimating.
Choosing a Business Structure
Lawyers must choose a business structure for their law firm. What types of structures are available will depend in part on the state where your firm is located. Generally, law firms can choose one of the following types of business structures:
Corporation
A corporation is a business entity governed by shareholders. Different states have different types of corporations, including special organizations for professional services and law firms. Corporations have to create bylaws for the company, hold shareholder and director meetings, keep minutes, and pay unique taxes.
Limited Liability Company (LLC)
An LLC is one of the most common and simple company structures available. It's a separate entity that limits the liability of the owners, protecting them from the company's potential losses. As simple, straightforward entities, LLCs are common for small business owners, including solo and small firms.
If you file an LLC, be aware that single-member LLCs are considered disregarded entities. And, LLCs may need to be terminated upon the death or bankruptcy of a member.
Limited Liability Partnership (LLP)
Limited Liability Partnerships are the most common business structure for law firms with more than one attorney. LLPs allow partners of the law firm to share in the profits, costs, and liabilities of the firm. Like LLCs, generally, every partner's personal assets are insulated from the liabilities of the partnership.
Like every other business structure, the specific rules governing LLPs will depend on the state where you form the LLP.
Sole Proprietorship
A sole proprietorship, sometimes referred to as simply a proprietorship, is the simplest business structure to use. In a sole proprietorship, a single person owns and operates the business as its sole proprietor. The sole proprietor is also liable for all debts and generally pays personal income tax on their profits.
Sole proprietorships enjoy more flexibility and less regulation, but also less protection.
Always Check Your State's Rules of Professional Responsibility
Again, what options you have will depend on the state you form your business structure in. When choosing your structure, confirm that the structure complies with your state bar's rules of professional responsibility.
Do You Really Need Office Space?
Historically, a lawyer's office space is important for their work, the client's first impressions, and the client experience. To afford a better office space when first starting, many lawyers use shared office space. Although office space is still most common, times are changing.
More and more lawyers are opting to practice from a "virtual office." Instead of paying monthly rent, lawyers pay for a mailbox, address, and short-term office space to meet with clients when necessary. Virtual offices are not viable for every type of legal practice, but the low cost and flexibility have advantages.
When choosing your office space, be sure to consider the following:
what you'd like your clients to see and experience
how often you'd like to have in-person meetings with clients
where your clients are located within your region of practice
the budget allotted for office space
if you choose to sign a rental agreement, which costs are included
Software Needs vs. Software Wants
Every lawyer will need Microsoft Office. Every lawyer should also invest in law practice management software. In the last few years, law practice software has improved significantly. However, you may not need every capability offered by certain practice management software companies.
When choosing a baseline practice management software, consider the following core capabilities:
Intake management
Case management
Time tracking
Billing/invoicing integration
Integration with your trust account and other bank accounts
Case notes to track legal advice
NBI offers a variety of CLE courses designed to help attorneys succeed in their everyday practice. Whether you're looking for how to run a thriving small firm or are wrestling with the demands of growing your small law firm, check out our law practice management catalog to start learning today!