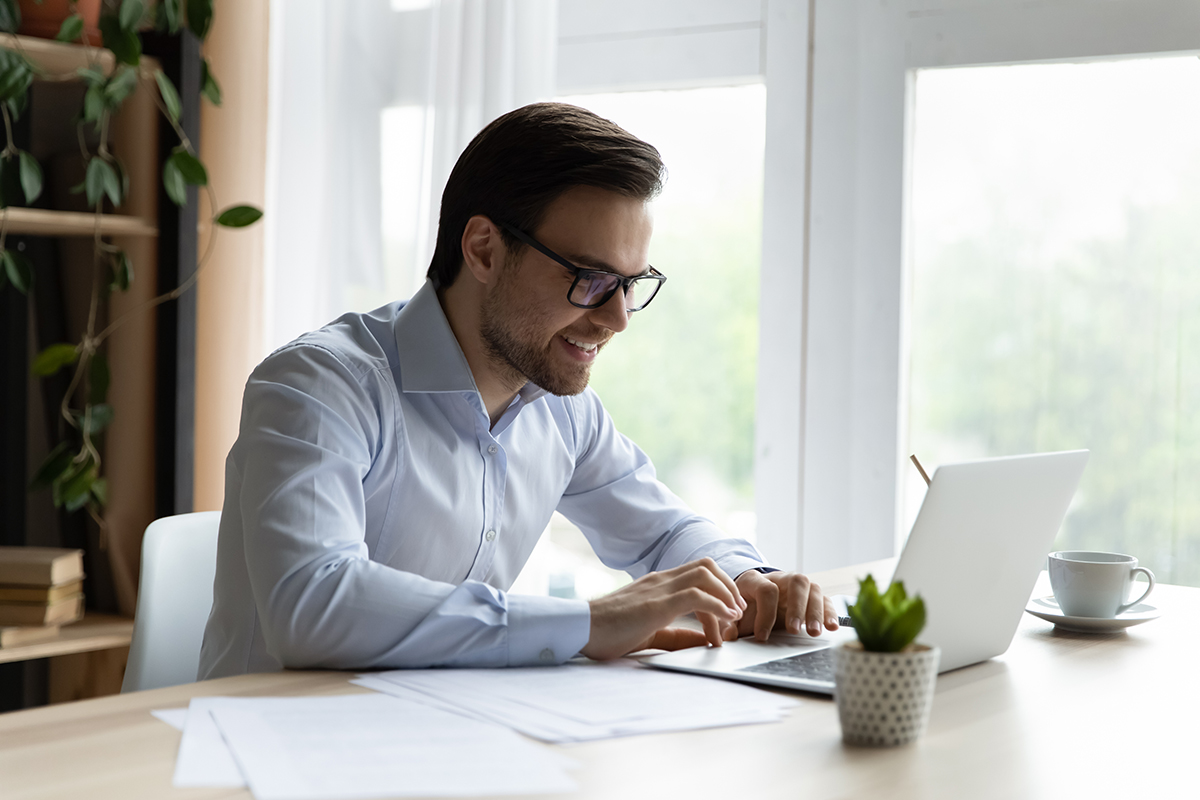 By: The NBI Team
Tuesday, January 25, 2022
Practice Tips for Solo and Small Law Firms: Client Intake
This article is a part of our Practice Tips Series: A Practice Resource for Solo and Small Practice Attorneys
Client intake is an important stage in the client life cycle. It's the prospective client's first impression of you and it's an opportunity to collect the information you need to decide whether to offer representation. In this article, we cover the client intake process along with some key tips for successful client intake.
What is Client Intake?
Client intake is the process of attracting, interviewing, and converting a prospective client. Today, client intake is sometimes referred to as client onboarding. Generally, either all or most of the client intake process is completed by an attorney. However, some law firms will ask prospective clients to begin the intake process with a paralegal.
Client Intake Process
The client intake process typically proceeds as follows:
Attract Prospective Clients

Attorneys have traditionally understood client intake to be an initial interview, also called the initial consultation, with a prospective client. This limited view of client intake doesn't account for how prospective clients become aware of an attorney's legal services. This stage of the process, that of attracting prospective clients, is just as important as initial consultations.

Attracting clients to your law firm should be the first step in client intake. Attracting clients involves lawyer marketing to acquire leads.

Lawyer Marketing

Successful lawyer marketing will look different for every attorney. Attorneys may focus their marketing efforts on digital marketing, TV, print, or radio advertising. If you're starting on your lawyer marketing plan, you'll want to know key information about your potential clients.

Here are some questions about prospective clients to help you get started:
What is the prospective client's age demographic?
Where might the prospective client be located?
Is the prospective client likely to have access to a computer or smartphone?
What social media outlets are prospective clients active on?
When is the prospective client most likely to be online/on social media?
Collecting Contact Information
Successful lawyer marketing should engage potential clients, build trust, and convert them into leads. The most common technique used to secure leads is through a website contact form.
Potential client contact forms should collect at least the following information:
Name
Preferred email
Preferred phone number
A place for the prospective client to describe their legal issue
Whether a third party is completing the form
How they heard about your firm
Initial Interviews a.k.a. Initial Consultations
An initial consultation is a meeting between you and the prospective client. It's meant to introduce the prospective client to your firm, collect specific information about their legal issue, and establish expectations.
Introducing Prospective Clients to the Firm
Prospective clients shopping for an attorney are looking for a good fit for their needs. While shopping for an attorney, they're likely considering their budget, the types of services offered, and your experience and qualifications.
In an initial interview, prospective clients are also making decisions based on their first impressions of your firm. They're likely deciding whether or not they trust you and your staff, and whether they feel comfortable.
Because the initial interview serves as a first impression, it's important to consider different elements of the interview. This includes your communication style, how prepared you are, your office location and presentation, your law firm's branding, and other details.
Collect Information
The primary purpose of the initial consultation is to collect information about the prospective client's legal issue. Ultimately, you must have enough information to research their case and determine whether you can represent them.
Information forms called client intake forms are often used to guide the initial consultation. Intake forms vary depending on the practice area and who is completing the form. These forms can be in paper or digital format. If you've invested in practice management software, your software will likely be capable of building custom intake forms for every practice area or type of client.
Establish Expectations
Establishing expectations involves providing an accurate representation of the next steps in the intake process, their options, and potential risks. This may include discussing the legal research process, when you will be able to inform them of your decision to represent them, and fee agreement options.
Completing Intake: Converting or Closing Intakes
After completing the initial consultation, you have to decide whether to offer the prospective client legal representation.
The following documents are typically sent to prospective clients to establish an attorney-client relationship:
Engagement Letter
Written Retainer Agreement
Authorization for Release of Information
Medical Records Release Authorization (if applicable)
Client Checklist (optional)
If you've decided not to offer representation, you must inform them as soon as possible and consider any ethical responsibilities you have. Generally, prospective clients who you will not represent should be informed of:
Potential statutes of limitation
That even though you have decided not to represent them, another attorney may still offer representation
Any other information relevant to their case
5 Tips for Successful Client Intake
Implement Customer Service Best Practices

Remember that the onboarding process is a key part of the client experience. At every step of client intake, from attracting prospective clients to your communications, strive to provide the best customer experience possible.

Customer service best practices include:
Addressing clients professionally
Keeping clients updated on their case
Consistently informing clients of the next steps
Keeping forms and processes user-friendly
Create Your Own Intake Forms
Create custom client intake forms that make sense for you and your practice. Once you've created your forms, however, be sure to remain consistent. Using consistent forms will help ensure your intake interviews are accurate and complete.
If you've invested in practice management software, you can create and save custom forms for each practice area or type of case.
Invest in Practice Management Software
Legal practice management software automates processes such as client intake, case management, billing, and scheduling. Practice management software saves time, ensures consistency and accuracy, and also improves the client experience.
With software, attorneys can keep intake files together and automate all intake-related communications. Today, there are dozens of practice management software companies. Here are just a few:
Practice Panther
Clio
MyCase
Smokeball
Get Face time
Face time helps build relationships and increase trust and goodwill with prospective clients. Although phone calls and emails are more efficient, they will not provide the same opportunity to connect that face-to-face communication provides. Of course, not all communications need to be in person, but keep in-person communication in mind as you continue the client intake process.
Set Clear Expectations
It's common for prospective clients to have expectations that do not align with the merits of their claims. Although it's helpful to show empathy, it's important to establish realistic expectations as early in the client intake as possible.
Clients may also believe they've secured representation once they've completed their intake interview. To avoid this, emphasize that you cannot guarantee representation until you've researched their case. Consider memorializing this in a letter or email as well.
NBI offers a variety of CLE courses designed to help attorneys succeed in their everyday practice. Whether you're looking for better client relations and communication or are wrestling with the demands of running a small law firm, check out our law practice management catalog to start learning today!